With all my free time (insert eyeroll and a sigh here), I designed another zippered pouch! This time an abstract design – Playing with Shapes and it's a little bigger than my Rhino Pouch. This one is 14″ x 12″. It is also fully lined, has a zipper and the wool front is perfect for applique and stitching. The PDF pattern, templates and detailed instructions with tons of photos are up on my Etsy shop. Everything you need to make this, is on Sue Spargo's website.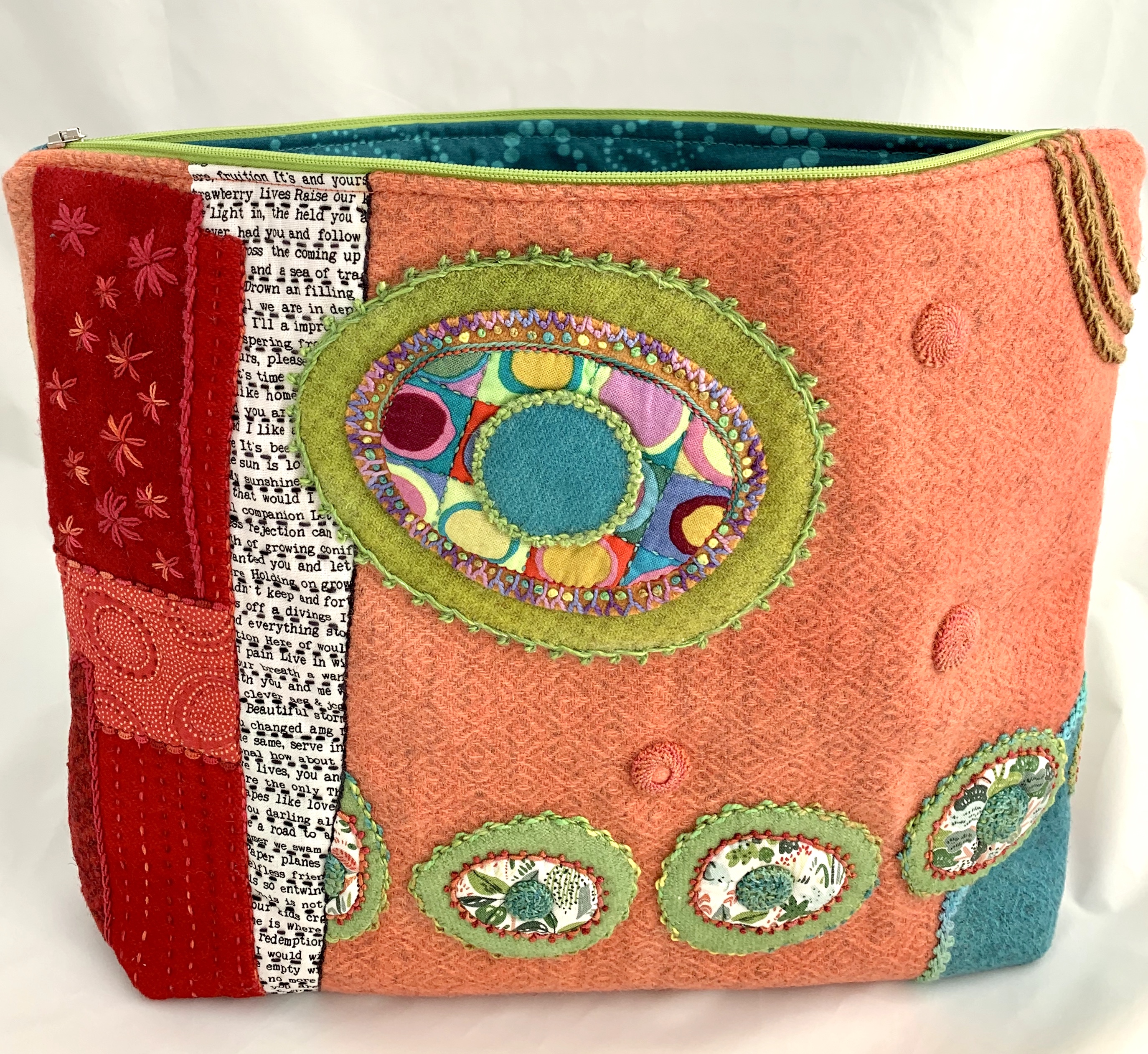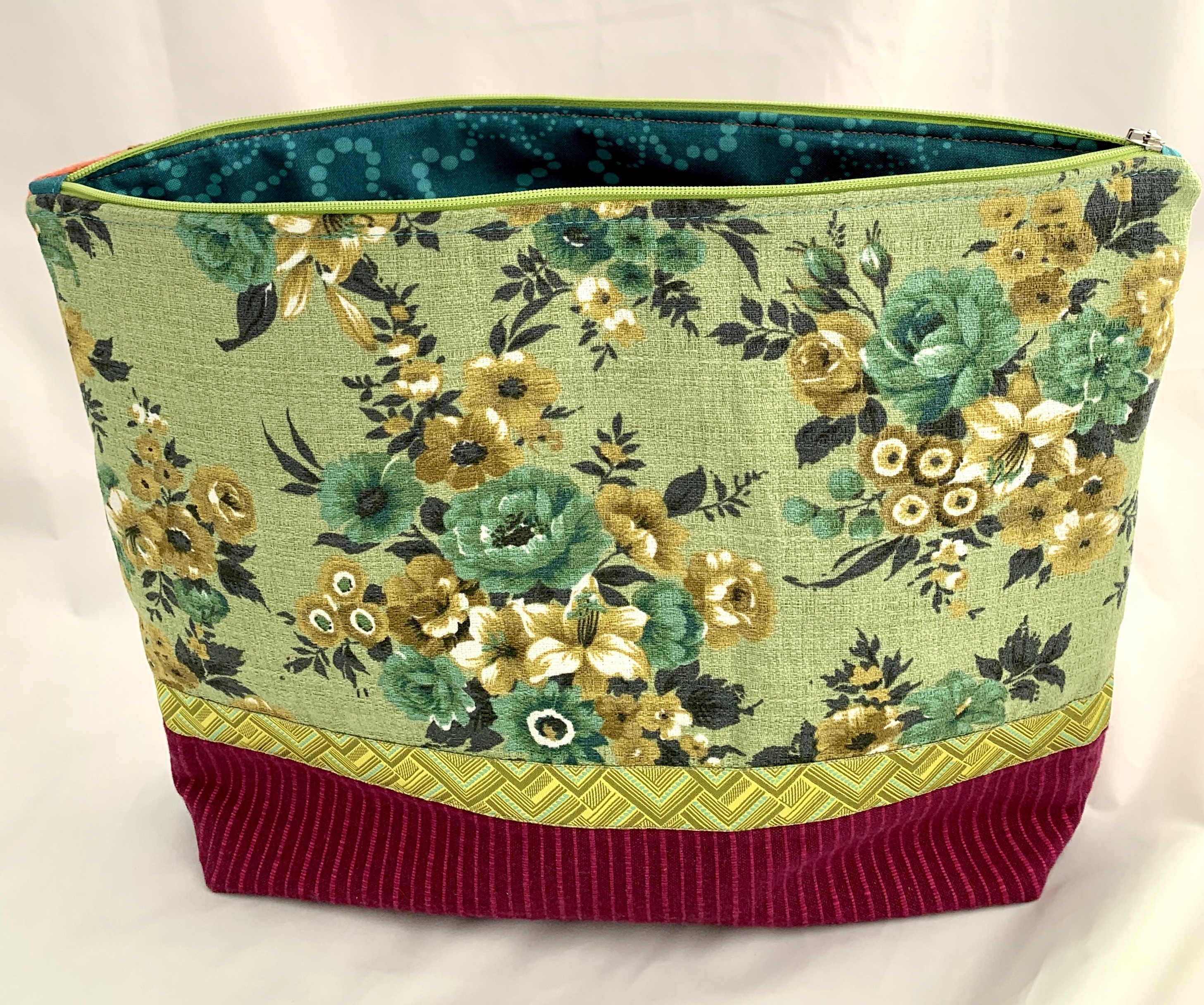 Other than that, I haven't been able to design much as I've been spending every spare minute researching YouTube, taping, editing, re-taping, editing some more, learning how to make a decent thumbnail (I still need to work on that) adding music and then watching other people's YouTube videos to learn even more.
I'll admit, so much of this was new to me as of two weeks ago, but now? Talk to me about SEOs, keywords, banner art, thumbnails, end cards, playlists, analytics, reach, monetization, and did I mention that I had never edited anything on iMovie ten days ago? I now know my way around not only iMovie, but Canva, and YouTube studio, versus the older Creator Studio Classic. I'm by no means a pro, but I'm getting the hang of it. And here's the thing, I still have SO much to learn.
Some of the most successful YouTubers out there are doing tutorials on… wait for it… how to be a successful YouTuber! Now that's irony and soooo meta! But perhaps the most surprising thing of all, is how much I enjoy making videos. I am constantly learning, but am loving the process.
I thought I would be posting one tutorial a week, but, in the last two weeks , have posted five, with one more taped, but not edited and another, in the works. Evidently you're supposed to have a regular schedule and post at the same time and day, but right now, as I'm just getting my feet wet, I figure I've got time to work all of that out. My next video will be demonstrating the Bullion Knot and after that how to applique a circle.
Soon I'll learn how to code. (Just kidding.)