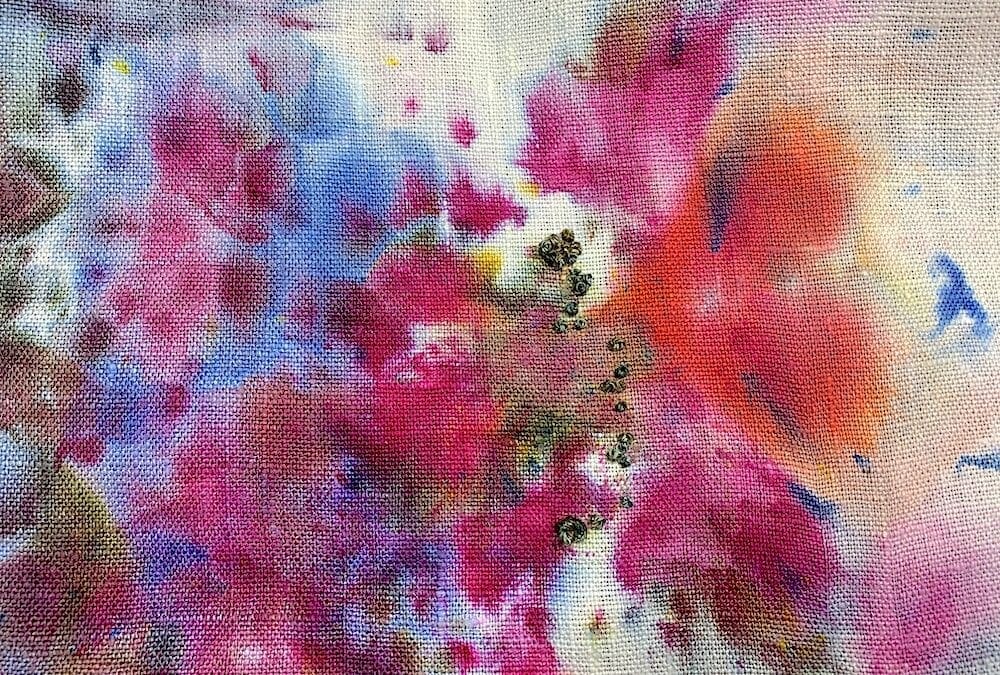 Not easily deterred, I just placed an order for a few different threads that I will experiment with for dyeing. For those of you who heard about my previous thread dyeing fiasco, you will be shaking your head in disbelief. I know, I know, I don't have a wet studio, I barely have a "studio", and given my last disastrous attempt, you're wondering what's possessed me. But I figure the upside to learning how to dye my own variegated threads, so they go with the linens I've just dyed, is as good a reason as any to give this whole dyeing thing another shot.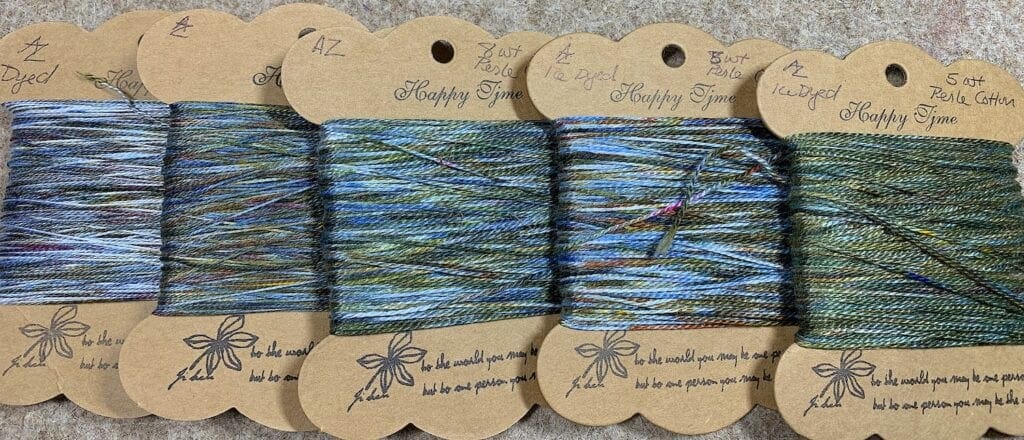 Oh! And before I forget, want to learn how to make a Dorset Button? Well, of course you do! Who wouldn't? My Dorset Button Workshop, the one that is for those who've never made a Dorset Button before is coming up, so don't forget to sign up now! Click HERE. In that workshop, besides having an absolute blast and hanging out for three hours we will cover what to do when your thread runs out in the middle of wrapping the ring and what to do when your thread runs out in the middle of making those spokes, and while we're discussing spokes, how to line them up so that they don't look like a spider's web gone rogue. And once everyone has wrapped at least one ring, lined up those spokes and finished making the woven center, we will tread off the beaten path and learn how to add other stitches. This workshop covers everything you need to know in order to make some truly fabulous Dorset Buttons, like this one.
And for those of you who already know how to make a Dorset Button, how about taking it to the next level? My Dorset Buttons Gone Wild II Workshop is one week later, so it's perfect for those who want to take both! In that workshop you'll learn how to make little works of art using Dorset Buttons as your jumping off point.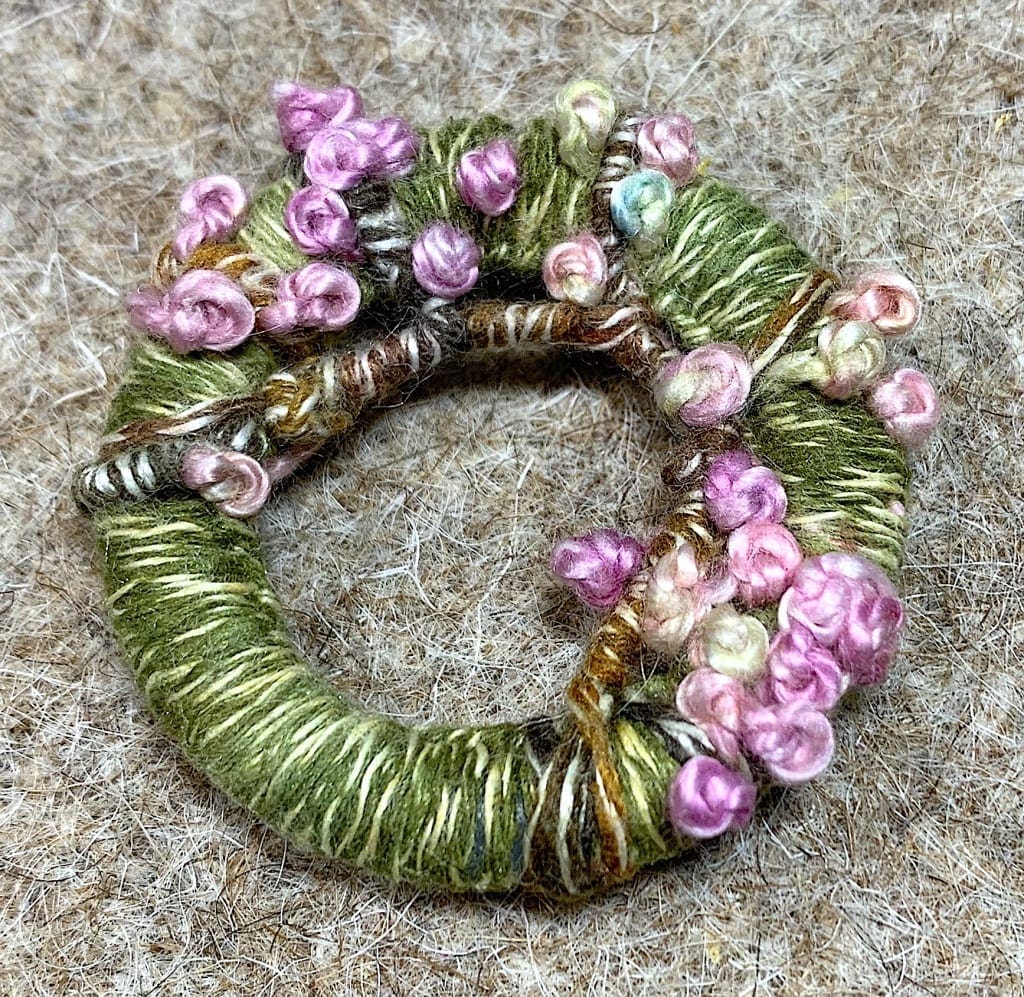 And for all of you really, really adventuresome types, sign up for my Dorset Buttons Gone Wild Scissor Case Workshop which is both the Dorset Buttons Gone Wild AND the Dorset Buttons Gone Wild II workshops combined, with tons of other tips, techniques and information culminating in a finished product – a scissor case covered in Dorset Buttons! This design is exclusive to the workshop and not available anywhere else. Whether you are just beginning to learn how to hand stitch or are an old pro, this workshop has something for everyone.
And if you haven't signed up for my newsletter (just to the right of this blog post and below the Google Translate Button) do so now, so you don't miss out on anything, including giveaways, fun little tips and information regarding new workshops, projects and designs.
❤️