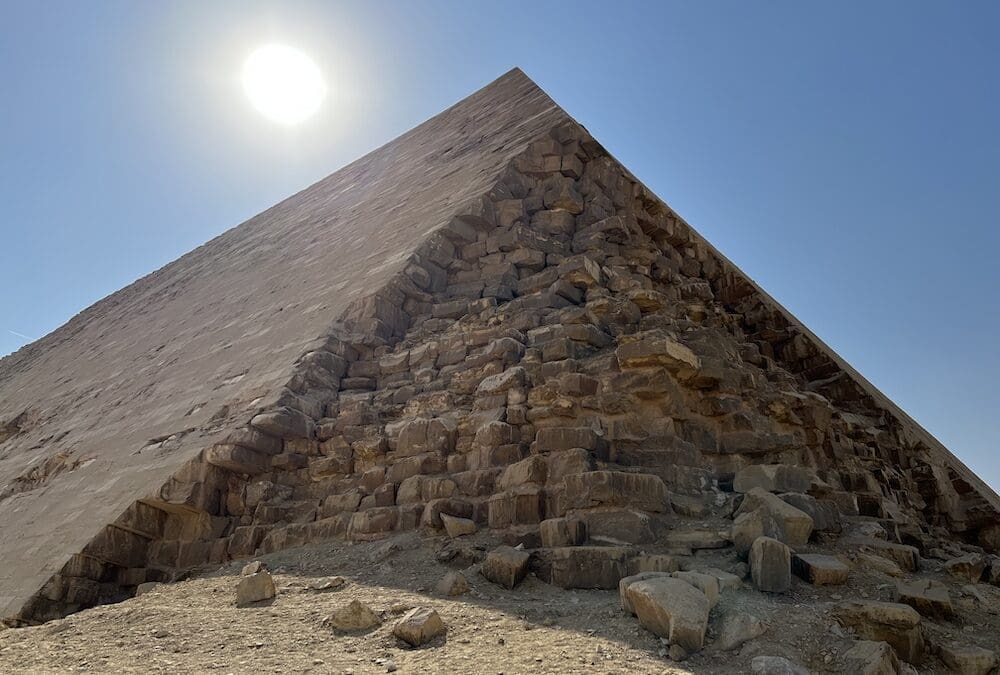 There's something about traveling that's like falling in love.  Everything is new and exciting, the people, the smells, the food, the architecture, the monuments, art, culture; immersing yourself in something so completely different from what you're used to, from what you know, is akin to falling in love.  It's exhilarating and defies description.  When I'm traveling I want to know the language, see how the people live, understand the customs, go to their markets, eat their food, see the artisans at work, lose myself in this foreign place.  It's a high like nothing I've ever experienced. That I can share that excitement with my husband makes it all the more magical.
That he shares my love for travel, makes it all the more amazing. Together, we fall in love over and over again with the country we are visiting. This trip to Egypt has been no exception.  In the above photograph we are standing in front of Wahtye and his wife in the recently discovered Wahtye's Tomb, which is also the subject of the National Geographic Documentary of the same name.
The young man on the left is who guided us just this morning into the tomb.  It was such a treat to meet him and talk to him about how it felt to discover such a treasure!  After the tour he and his director decided to show us something they had just uncovered an hour or two before we got there.
The joy and sheer exuberance of being able to see things that I've only read about and seen pictures of is beyond anything else I know of.  It is to be transported to another time.
Along the way we passed this handsome fellow.
Tomorrow we leave for Jordan, yet another opportunity to fall completely in love all over again, awaits us!
Special thanks to Nabil Ashour, Medhat Hafez and Abercrombie & Kent.