There are still spaces left for The Basics Workshop! This workshop is for any and all who want to learn basic design concepts, techniques, stitches and have lots and lots of fun. Hurry and sign up now before it fills up.
I did a livestream for my Patrons yesterday using my newly organized space and I have to say, it's working! I did a few tweaks, because of some suggestions from all of you, and have purchased a little side table, I think people use these for working in bed, as it's an L shape and has two shelves at the bottom, so I am thinking/hoping that will help with the thread storage and needing/wanting to see everything situation. I'll report back!
In the meantime here is the revised sewing area.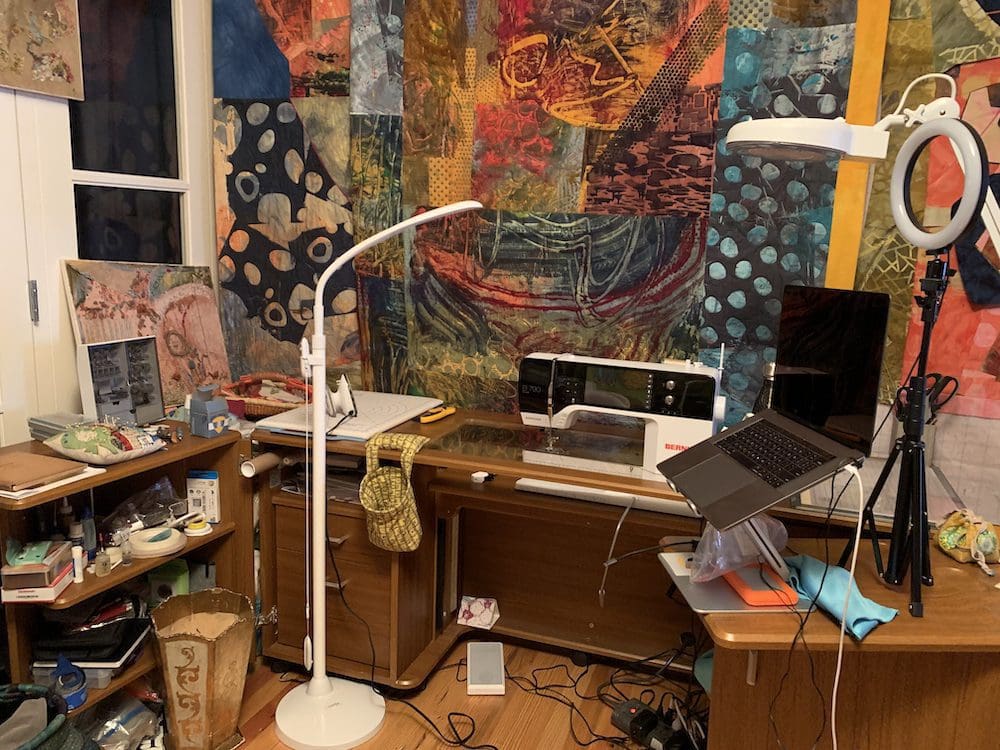 And the revised stitching area. I tried to put the plastic bins vertically, but any time I pulled a thread from one of them everything came tumbling out, so I'll have to rethink that.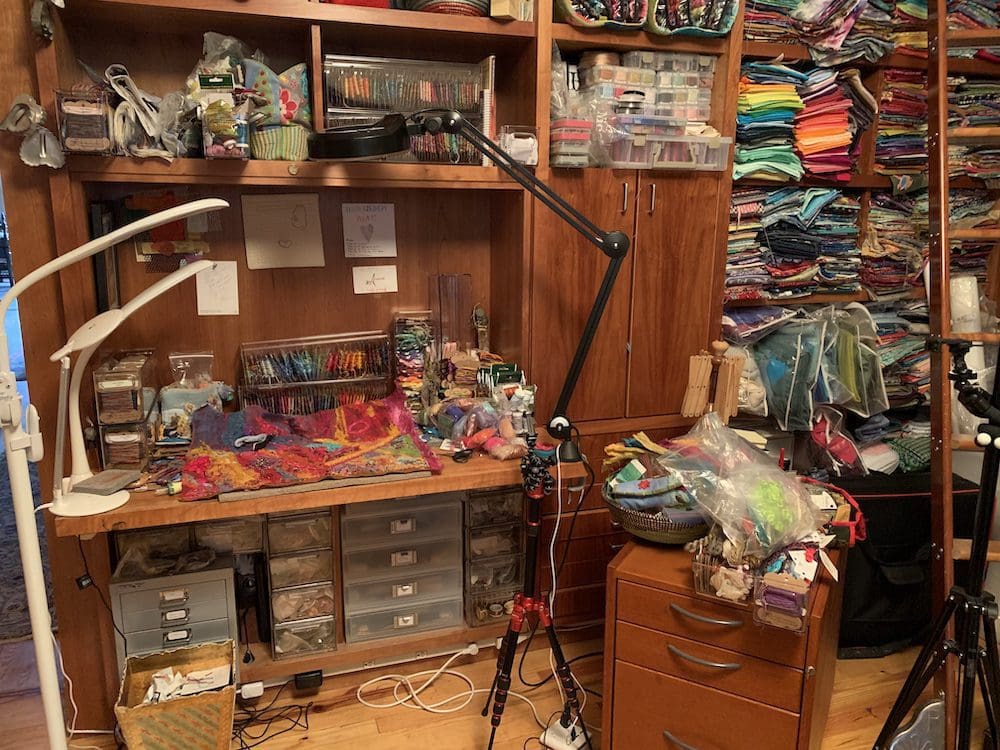 But all in all I think this is doable. Of course, like any true New Yorker, I'm always secretly coveting the empty elevator shaft that is directly behind the wall I face now while stitching. Recapturing it has proven to be more than a little challenging, but I do continue to hold out hope.
So beyond my various stitching projects, I still have my Pat Pauly quilt that I began and haven't done much with since taking her class. Still it's hanging here on my design wall, waiting for me. Oh! And I'm determined to test out my GoPro before going on our crazy African adventure. More on that next week.
I just had to add this Youtube video of cats interrupting people as they were being televised. Too funny. My particular favorite is the cat who crashed the fashion show and struts down the catwalk!
Happy stitching/sewing everyone!