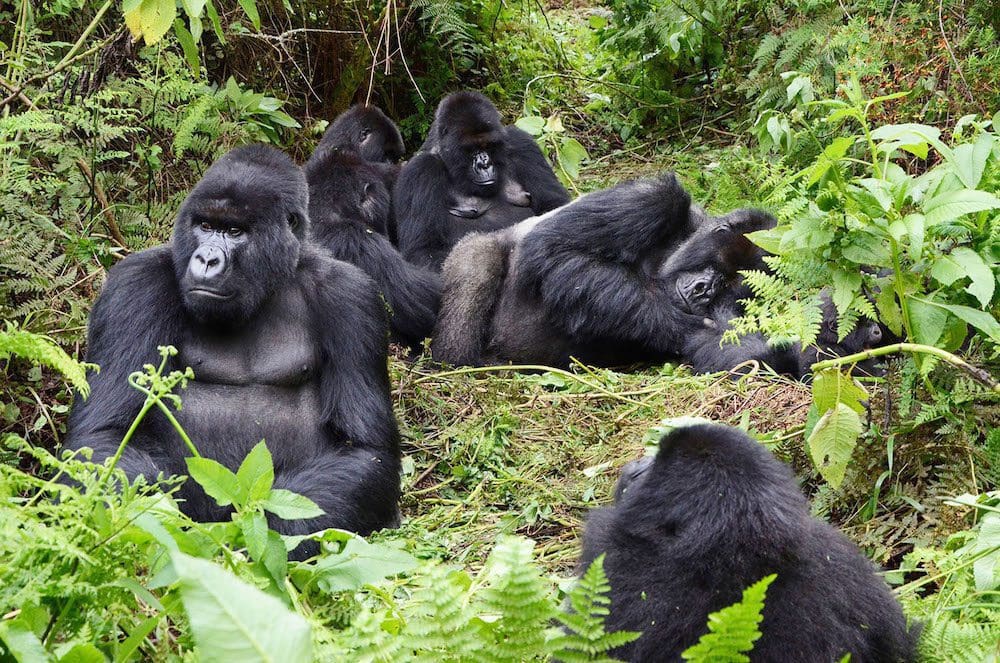 Off we go on our grand adventure to Africa tomorrow!
Here is a little recap of the last 24 hours…
Yesterday: Wake up to find we have been sent a notification from the airlines that our flight has been cancelled. Wait, what?!???
My heart skips a beat, a precursor to the flood of panic that immediately follows. Time for some deep breathing. Logic kicks in. We will get another flight out, it's going to be fine. I quickly send off emails to the travel agency and leave voice messages for them as well, just in case they don't get the email, even though it's 6am and they're on Central time and won't be open for at least four hours, you can never be too careful or thorough.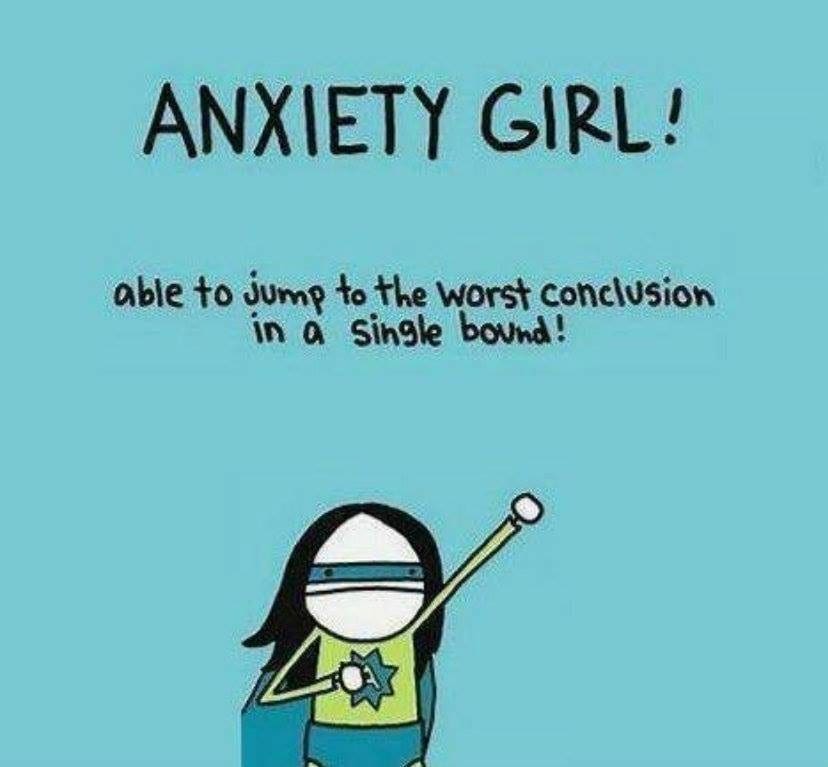 I practiced my french – j'ai pratiqué mon français. Still feeling some trepidation and panic, but attempting to speak another language helps. Meanwhile Richard has been experiencing heart palpitations and has an appointment with the doctor to make sure he's in tiptop shape for our trip. I remind him that it's important that he wear his hiking boots, since they're new, at least once before our trip, to ensure he doesn't get blisters while we are away. He nods distractedly.
The travel agency gets back to me, we laugh about traveling and how anything that can go awry, often does, but it won't be a problem, she's got this and will call me back when she's figured out our new airline and flight.
I decide this is a good time to get some stitching done to calm my frayed nerves.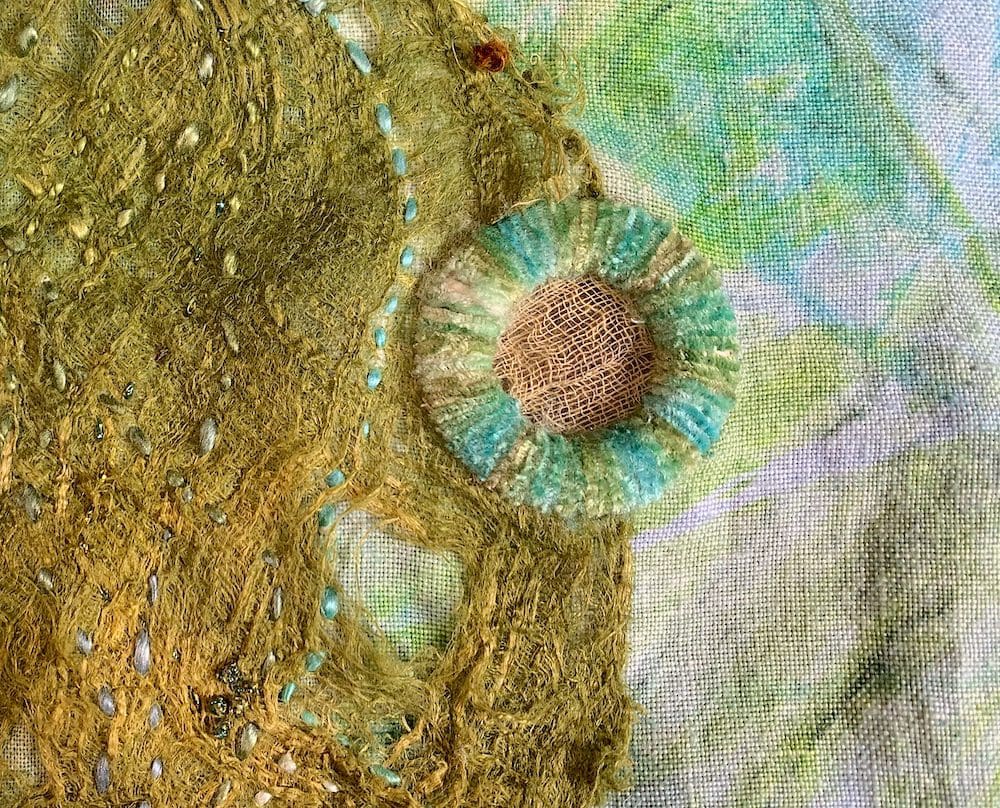 Several hours pass and I get the news that we are rebooked on a different airline departing out of a different airport, but we will make our connecting flight and all is well. Knowing that we are all set to go as originally planned I go out to get my Covid test as required by the airline and Africa.
I throw on an old pair of sandals and walk briskly over to the CityMD nearest us only to be told that they're swamped and test results will take 3-5 days. Yikes! They suggest a different place that is about a half a mile away. A true New Yorker, I walk over to this new place, which is actually a folding table set up on the sidewalk on 14th Street between 8th and 9th Avenues. It feels as though I have pebbles in my sandals, which I cannot find or get rid of. Never mind, there's no line and so I fill out the various online forms to register and they assure me test results will be delivered within 24 hours. Perfect!
"Go easy on me," I plead to the young man, who I swear couldn't be older than 22. He assures me that he's known for his gentle touch and before I know it the deep nasal swab has been deftly done and is over. "That's it?!" I exclaim. "Yup, you're good to go," he says.
I have a brief moment when I consider whether it would be worth purchasing another airline ticket for this young man so that we can bring him with us and have him perform the 9-10 Covid tests we will have to get throughout our trip. I voice this thought in a joking tone. He laughs and says something like, "I wish."
He has no idea how serious I am…
The pebbles in my sandals are now really quite painful and I'm having a difficult time walking. I stop at a random pharmacy, purchase some bandaids only to realize that there are no pebbles; I've developed large quarter-sized blisters on the bottoms of both feet. How does that even happen?
I hobble home grateful that I can stay put and not go anywhere else.
Upon arrival back home I am confronted with more forms that need to be filled out no more than 48 hours before leaving. I can feel my anxiety rising. Oh and weren't we supposed to start taking our malaria tablets? Oh no, that can wait until Friday.
New email comes in from the travel agency reminding me to print out our Rwanda visas. Wait, what? Rwanda visas???? I did that, didn't I? I'm sure I did, but never received confirmation that our applications were approved. I search for and eventually find the email saying that our visa applications are "pending." I forward all of this to the travel agency with the subject line: HELP!
I have a Zoom call with my "Ask Me Anything" Patrons, which is really more like a party, very boisterous and lots of fun. I show off my latest stitching project and we discuss stitching, techniques, different ways of doing things, piecing backgrounds, and other things, including my next two workshops coming up end of September. The Zoom party is lots of fun and distracts me momentarily from all that's going on travel-wise.
The Zoom party ends and I see another email from the travel agency. I call them instead of emailing back. She's taking care of the whole visa debacle and assures me it will all get sorted out. I check my credit card and see that the money has been removed for our travel visas. She tells me there's one more form to be filled out, but she's having her assistant do it because while I was on the Zoom call she spoke to my husband who, it turns out, is having heart palpitations due to stress and she doesn't want him to get any more stressed out.
Richard tells me he loves his new hiking boots, wore them all day and guess what? Not a single blister. I admit that I wore sandals that I've never had issues with and now can barely walk.
We laugh. Because seriously, what else are you going to do? We haven't even left yet and this trip is feeling epic!
Today: I wake to see that my Covid test has been emailed back to me and I'm negative, thankfully.
After I finish writing this post I am double checking that all our various documents are printed out multiple times. I swear we have added at least a pound to our baggage weight with all the documents. We are only allowed a small duffel bag and cannot bring more than 33 pounds including carry-on each. I will be weighing my various tech equipment & computer, finish packing and will try to remember to breath.
Breathing is important. Wish us luck!
And remember in five days we will be hiking with these guys.