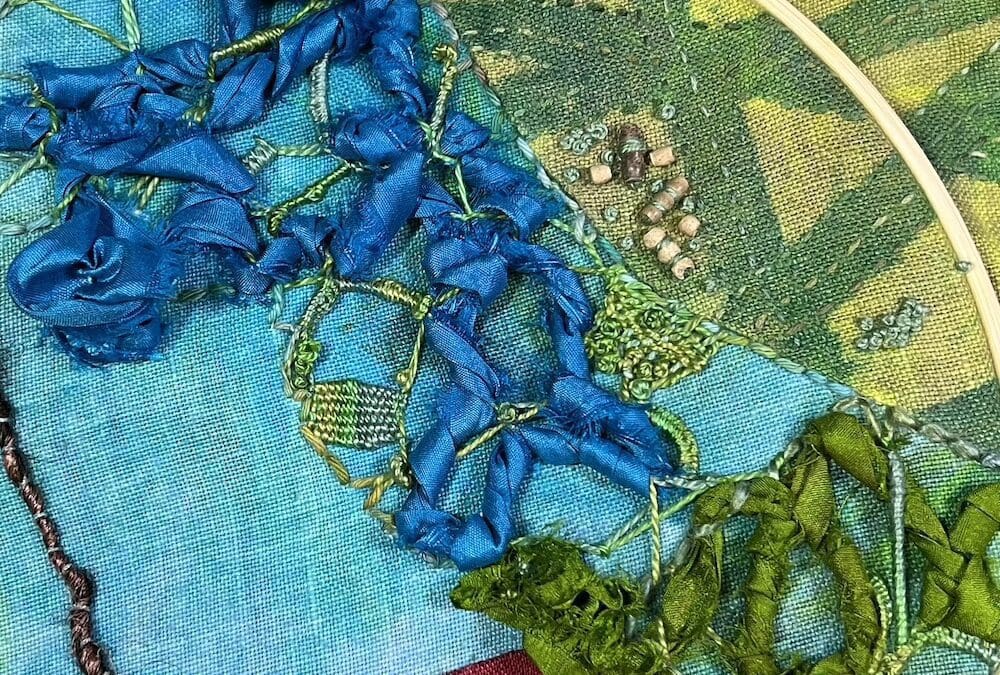 So here's the thing…  I feel a whole lot better when I show up even when I feel awful, even when I feel things are rough and I'm tired, even when I don't want to.  I've also learned that showing up anyway is the single best remedy for not continuing to feel that way. Except that it's also really hard to do.  That's the thing.  It's really, really hard and sometimes… sometimes it feels impossible.  I know it technically isn't, but it sure feels that way.
Marcus Aurelius wrote about pain a great deal.  And in his writings about it he consistently focusses on choice and responding, rather than reacting.  I'm a huge fan of Marcus Aurelius, not just because he was wise, but because this guy was one of the most powerful men in the world and yet he continued to do his best to remain humble, to avoid arrogance, to nurture self awareness and to treat others with respect and kindness.
So yeah, showing up anyway.  Easier said than done, so I have found ways to do so that aren't quite so laden, that make it a tiny bit easier.  I call it setting myself up to succeed.
Here's what I do:
Thread up a whole bunch of needles with different types and weights of thread.  I use both Chenille needles and Milliners Needles.
Grab a needle, any needle, it doesn't matter which one, and begin stitching.  I have a couple of mindless go-to stitches that don't require any thought.  They are the meditative stitches like french knots, bullion knots, colonial knots, seed stitch, chain stitch, fly stitch, straight stitch and then I riff on them, which means I start exploring every aspect of that stitch.  How many wraps can I make on a french knot before the whole thing begins to fall apart?  (It turns out a lot more than you might think!). What ways can I stitch a straight stitch to create different patterns?
Exploration
Investigation
And before you know it, I'm playing!
Stitching, more than anything, changes everything, even grief, even pain.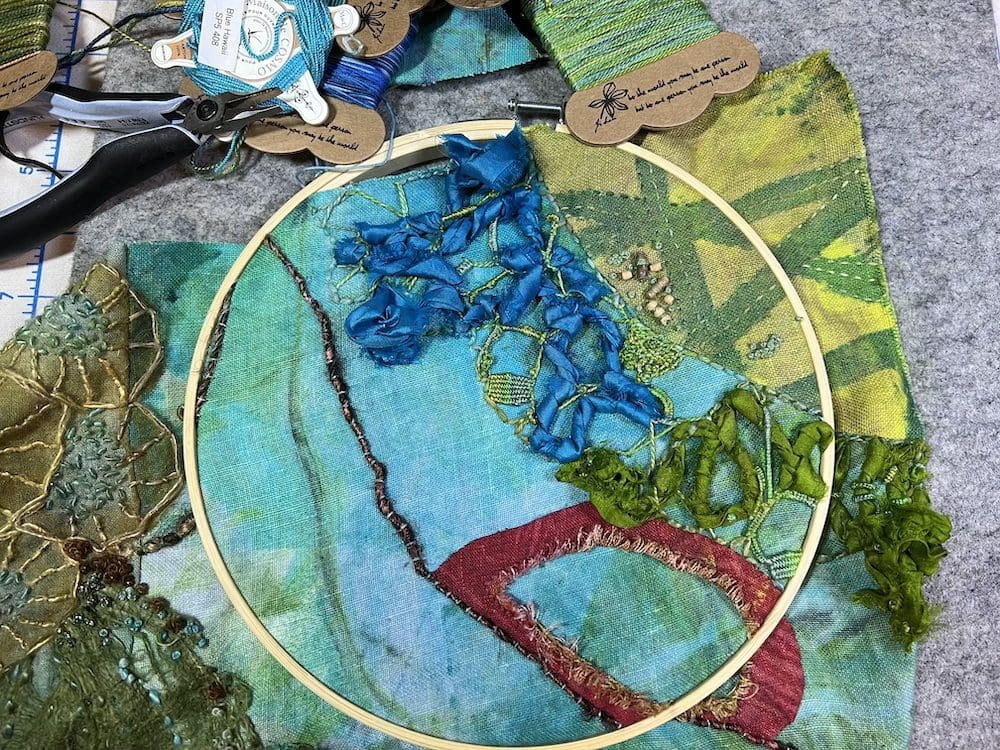 If you're curious to know how I did this, I made a video about it and you can watch it here: