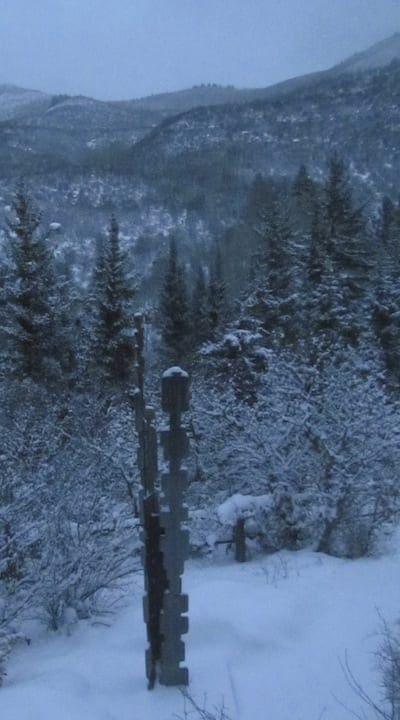 18 Kt Brushed Gold & 42 ct Green Aquamarine Ring
Inspiration…  One of the most common questions I'm asked is – "Where do you get your inspiration?"
I hear it so often, I made a separate page on this blog entitled, Life, which is a collage of images of the people, places and things that inspire me.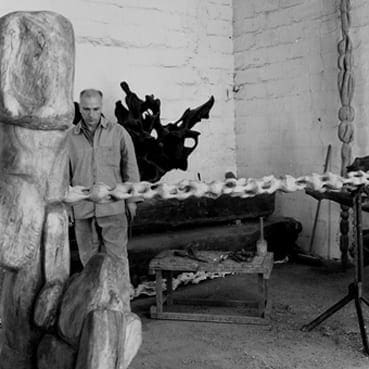 I grew up in a house filled with abstract art, both modern and primitive.  My father was a curator of pre-Columbian and African Art at the Stanford Museum.  He and my mother collected art spanning many cultures and time periods.  Our house was often frequented by artists and art dealers from all over the world.
One of my favorite pieces was this wooden sculpture, now on the ranch where my mother lives, in Colorado.  It is by a friend of my parents, Francois Stahly.  Both Francois and my father had Swiss roots and had lived in Paris.  In the 70's Francois Stahly came to visit us and I remember he and my father sitting outside together, speaking French, at our ranch style home in Northern California, as the fog receded back toward the Pacific Ocean over the foothills.
Nature, art, paintings, sculpture…  different languages, different cultures, diversity…  this is what inspires me.
This is what makes me happy…  Today I live in New York City.  A city known for its diversity.  The same things that enthralled me as a child, continue to excite and fascinate me now.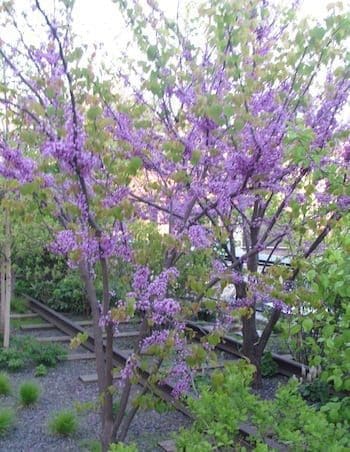 One of my favorite New York City haunts is the Highline.  I even made a Pinterest Board devoted entirely to it.  I love seeing the old rusting tracks of the elevated freight train disappear into native grasses and spring flowers.  The juxtaposition of natural beauty with man-made invention, abandoned, aging and transformed by time and life.