Often referred to as a negative, I've always thought of obsessions as a lifeline to exploration, creativity, joy and boundless energy. Being obsessed with something (rather than someone) results in any number of truly awe-inspiring things, such as these artists who carve thread spools into amazing miniature works of art.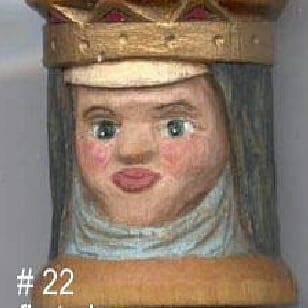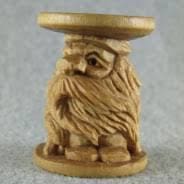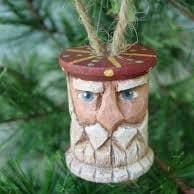 Or Andrea Love whose website is filled with animations that she creates using felted wool.
How does one work through the fear that inevitably arises when creating if one isn't obsessed with whatever it is you're working on? I love creative, obsessive people (and thankfully so does my husband!)
My latest hand stitched piece began as a challenge for myself – Pick a fabric that is on top of the pile and do something with it. And so it began. The fabric that lay before me is a color I find problematic. It's a kind of pinkish, salmon flesh tone. There's nothing wrong with the color, it just isn't a color that speaks to me, particularly. But I had set myself up with a challenge and so I was determined to see where it took me. That was in the beginning of November.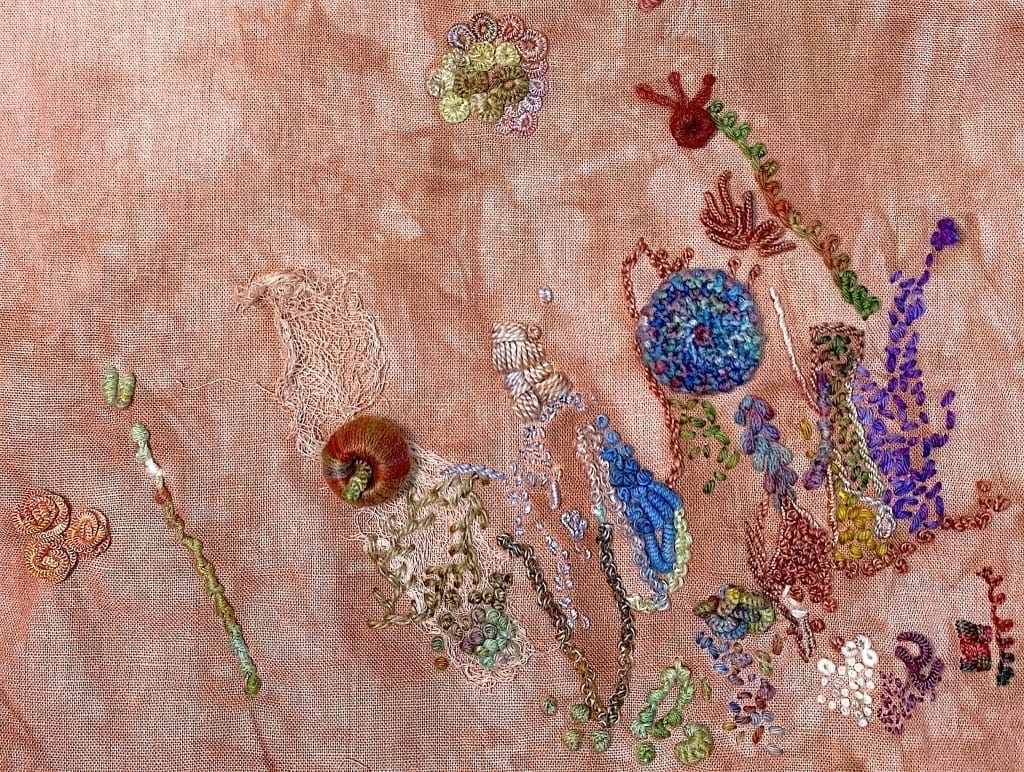 I began playing around, trying different threads and thread weights adding texture in the form of hand dyed cheesecloth, wrapped wooden beads, etc. At one point in a moment of desperation I took some pastels and just painted right over the fabric and the stitching. Gasp! I know. I know. Sometimes taking drastic measures is exactly what's needed, though.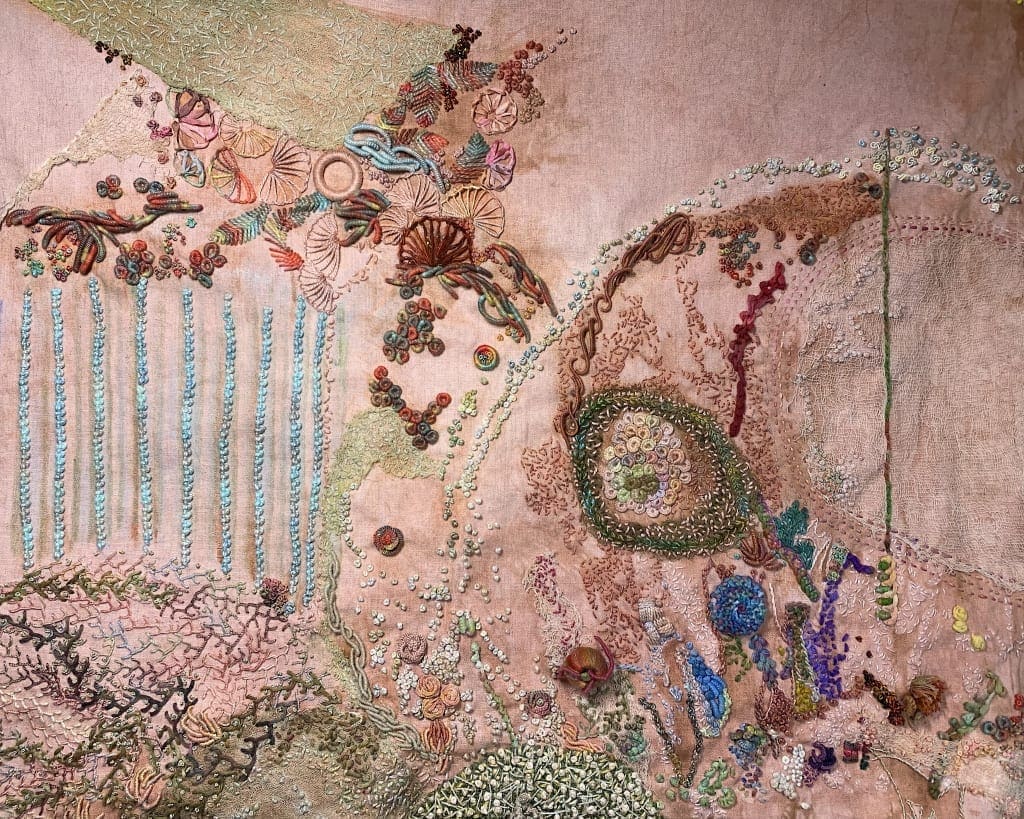 And slowly, very, very slowly it began to take shape. There were plenty of moments when I thought – well, worse case scenario I'll just use this piece to demonstrate various things, including what to do when you don't know what to do or how to proceed!
But I kept at it and eventually began seeing things I liked, as opposed to all the things I didn't. And once that happened, I began to turn a corner with this piece. However were it not for the fact that I'm obsessed with hand stitching, creating and designing, there's no way I would have stuck it out. This piece would have been put into a corner and forgotten about. I credit my obsessiveness, dogged determination and perseverance as the reason that didn't happen.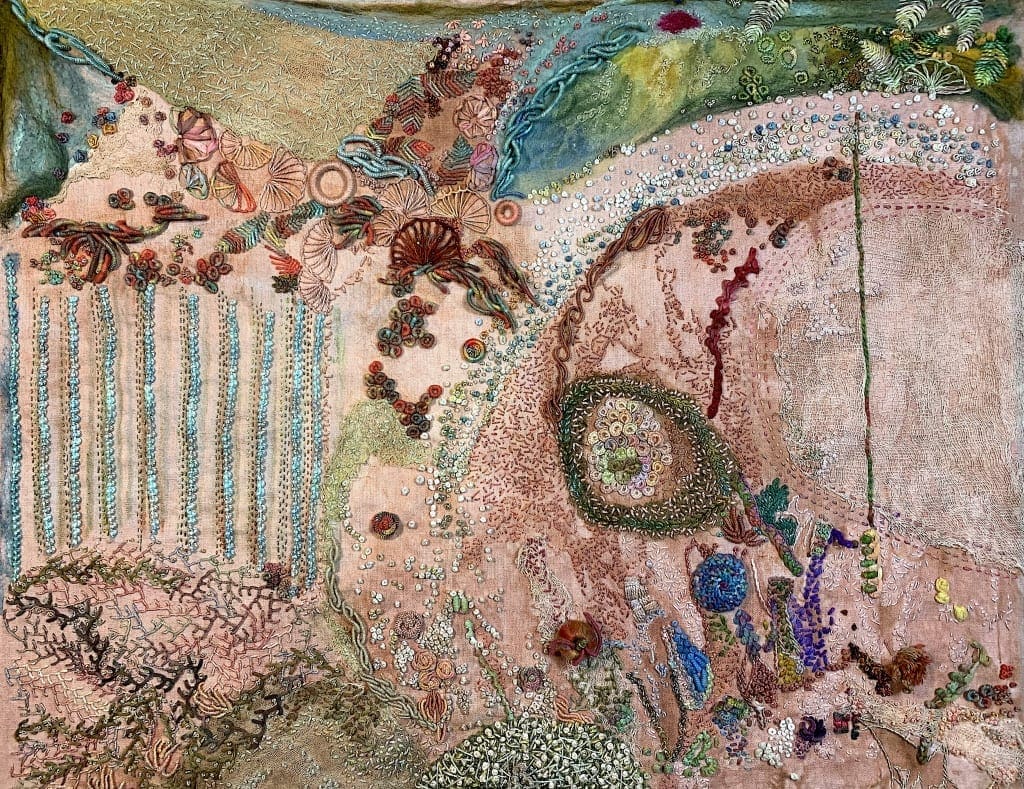 The joy of being obsessive.