I've been busy. My Zoom class: Making Waves ~ A Drawstring Bag, which was an eight week "stitch along" is concluding today. We had SO much fun! I cannot show the finished bag in this post, but I will in next week's post when I will also launch it in my Etsy Shop. Very exciting. Oh, okay, here's a sneak peak…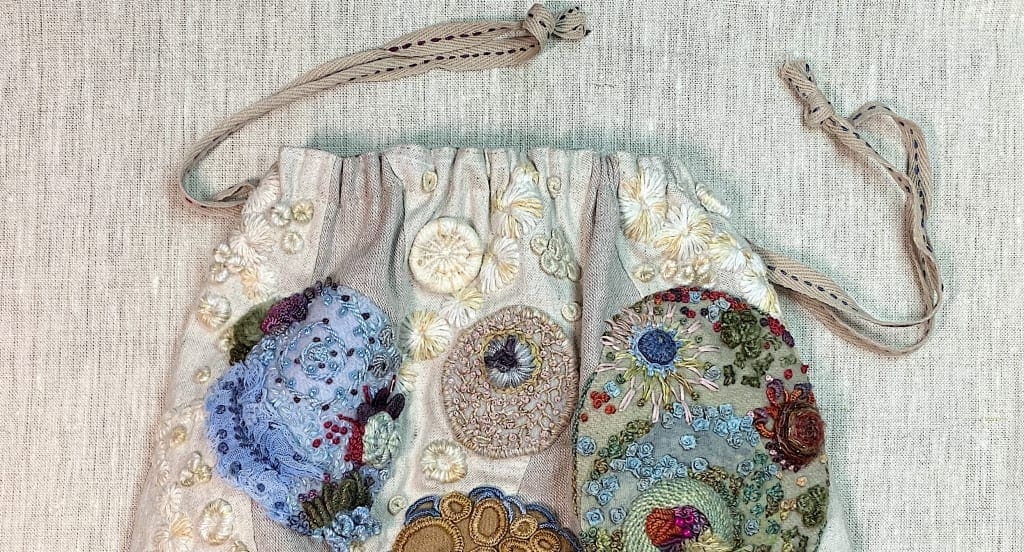 Then a couple weeks ago my friend Pat Pauly sent me some amazing hand dyed linens that she did and I was just astounded once again by her artistry. She does such beautiful work! If you have any interest in learning how to paint, stencil and mono print fabric consider taking one of her fabulous workshops. She is a terrific instructor and has a great sense of humor. Her workshops are a blast.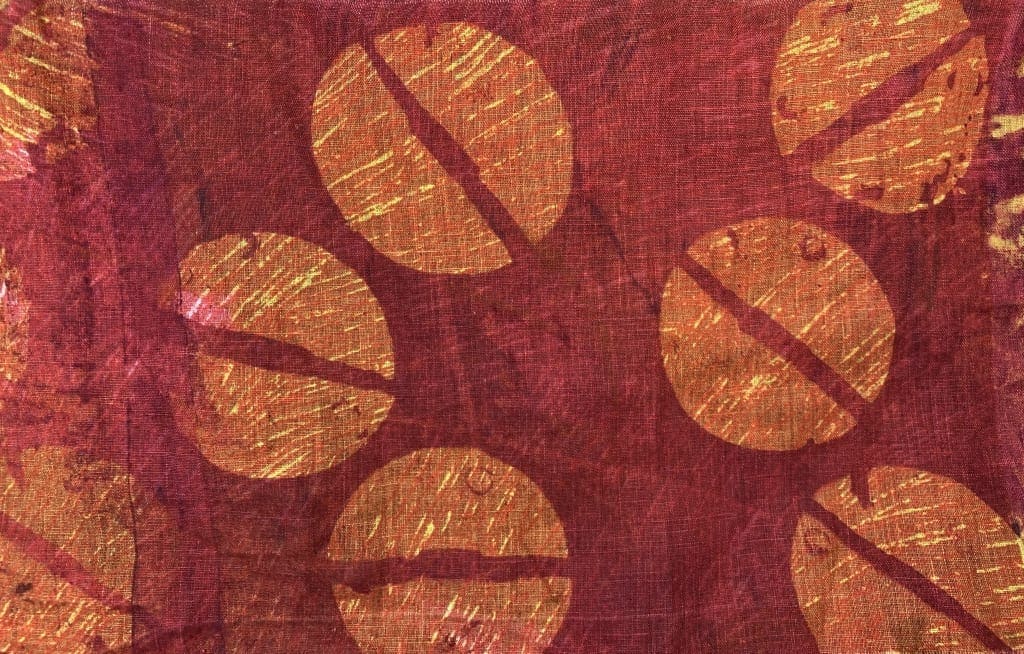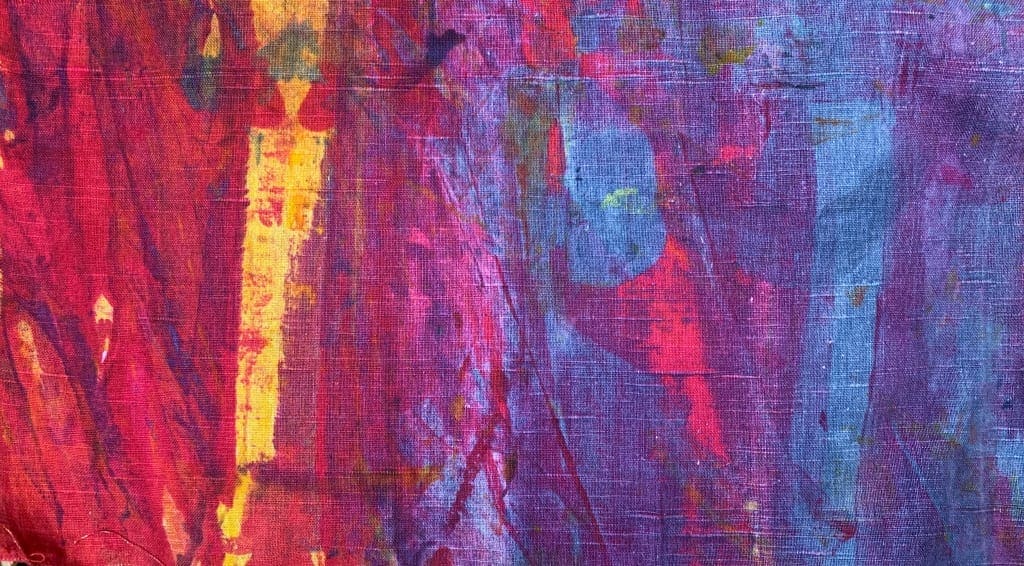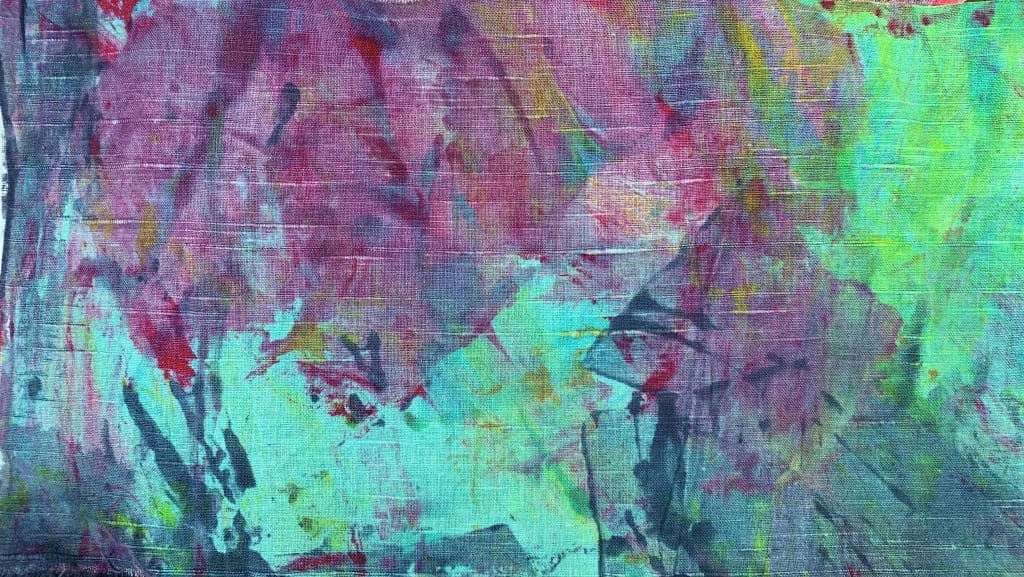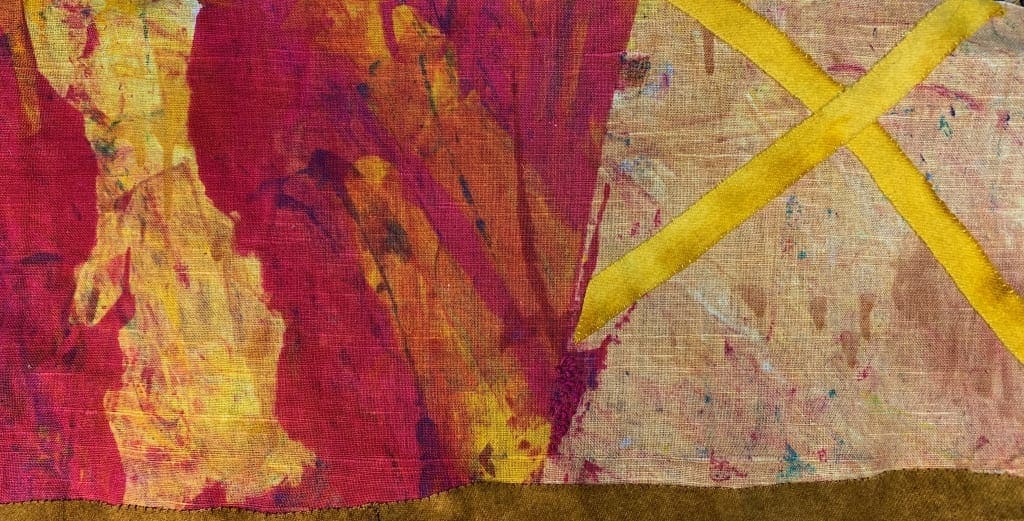 Oh, and did I mention how much I love Pat Pauly's silk scarves, which she hand-dyes and sells? I wear one every day. Seriously. That's not an exaggeration. In the YouTube Video – A Snowy New York City that I posted on Tuesday I'm wearing one and pretty much any other video I've posted in the past few months you can see me wearing one of them. I have a few. Okay, in truth, I have SIX. I know, I know. I totally have this under control, I promise. I do. Really.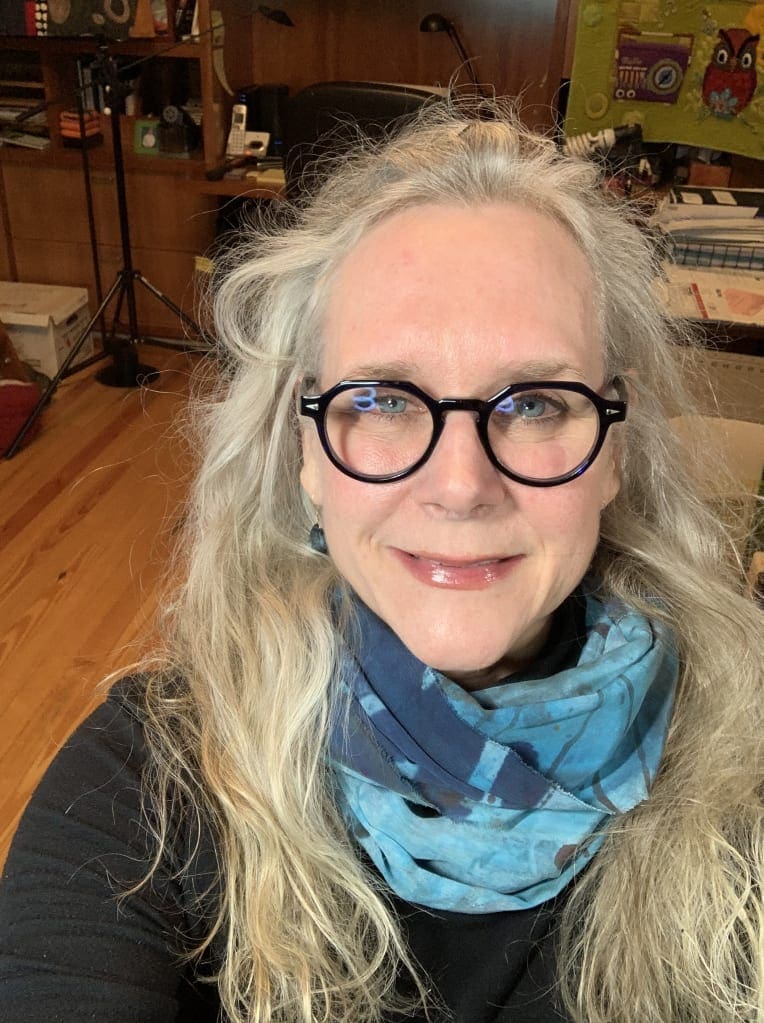 In the above photo I'm wearing one of Pat's silk scarves wrapped around three times AND my brand new glasses, which, wow, what a difference!! (I promised my mother a photograph of my new glasses. So here you go, Mom AND you'll be pleased to know I'm drinking lots and lots of water. I love you.❤️)
Have a wonderful weekend everyone!!