Yesterday I launched my latest design, Making Waves: A Drawstring Bag in my Etsy Shop! I also made a short video for it. My instructions are very, very detailed. I include everything from how to begin, to how to stitch this bag together and film all stages of the process. YouTube videos demonstrate every step so you can follow along. Each video is embedded within the instructions using Hotlinks. As I spend, literally, hundreds of hours video taping, editing and posting each video before embedding it within the instructions, my downloadable patterns are a bit more expensive. Not much. A little. People tell me they are well worth it.
This project began as a Stitch Along with a group of 17 hand stitchers who signed up for the class, which took place over Zoom. Over the course of 8 weeks we stitched this bag together and had a blast doing so.
A couple of people have asked me whether I will be doing this class again, so if you're interested let me know as I will do it again, if there's enough interest. The Zoom classes consist of eight one-hour classes although I would be open to doing a five-day workshop with classes running a 3-4 hours each. You can use your own threads or opt for a thread kit. If you choose a thread kit I will need to order in advance and we will have to wait until everyone has theirs to begin. This can take anywhere from one to two months, depending upon availability of the threads and how many people want kits.
I am also beginning a new design, which will be another Stitch Along, meaning that I will be designing this project as we go! What's fun about that is that each week I unveil a new part of the design, which is fun and exciting. Once I have the basic background concept designed, I will post more about it. Right now I'm in the midst of throwing a lot of different ideas around and seeing which one I like best as well as determining which will make the most sense to add a lot of embellishing to it. As with the Making Waves design, I will be incorporating a great many different techniques and materials, such as hand dyed t-shirt scraps, hand dyed cheesecloth, wool roving, Dorset Buttons, beading, ribbon work and other fun things like that.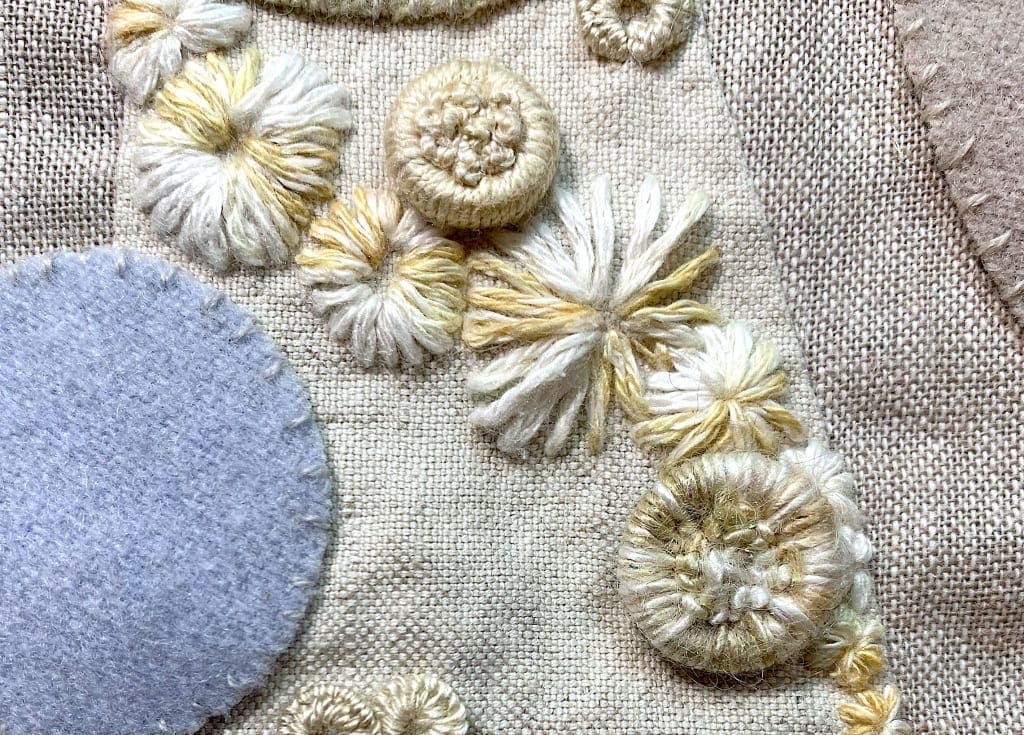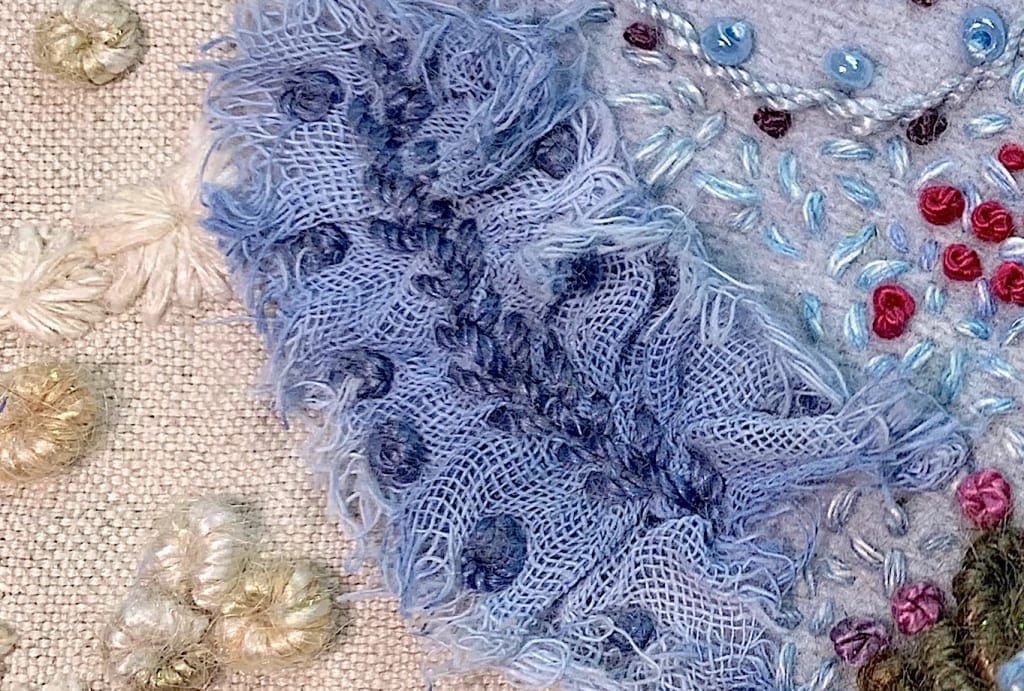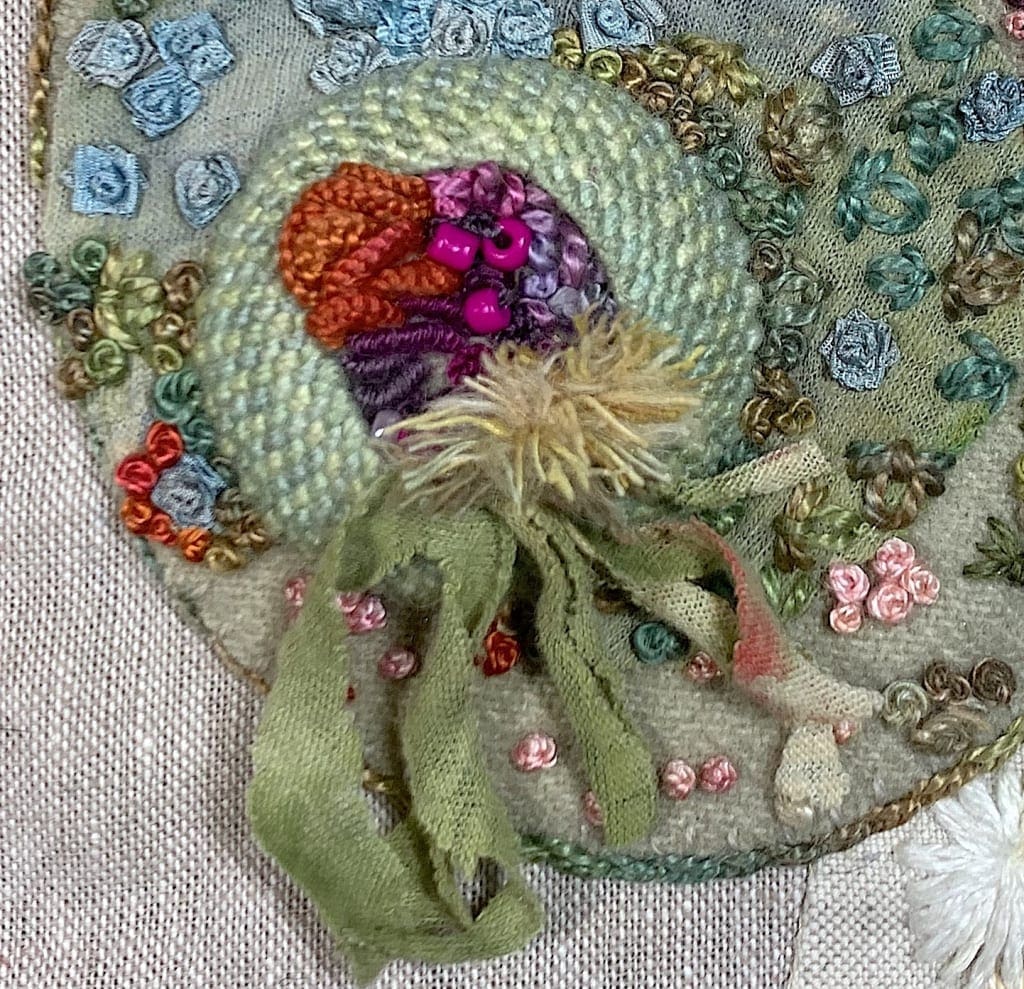 Until then, I will keep you posted!