Someone commented on my Youtube channel about messiness, saying that she was happy my work area isn't pristine as that would be intimidating. And it made me think about the various stages of messiness.
The gradient scale of messiness, because this is important.  
1. Kind of "messy", but it's not a problem and anyway to my mind, this is actually incredibly neat. Everything has its place, I know where things are, it's easy to work on my current project and all is well with the world.
2. Okay, okay, things are getting "messy" but really it's all subjective and yes, I'm having trouble finding things, but nothing I can't handle. Besides, I'm working here and a certain degree of messiness is to be expected and even necessary.
3. Messy is to some, what neat is to others, I tell myself, and I'm working and anyway I just grab whatever is easiest and closest and call it a "prompt". However if I'm being honest it's starting to be a problem and I can't find things I want to use, though I will never admit this out loud.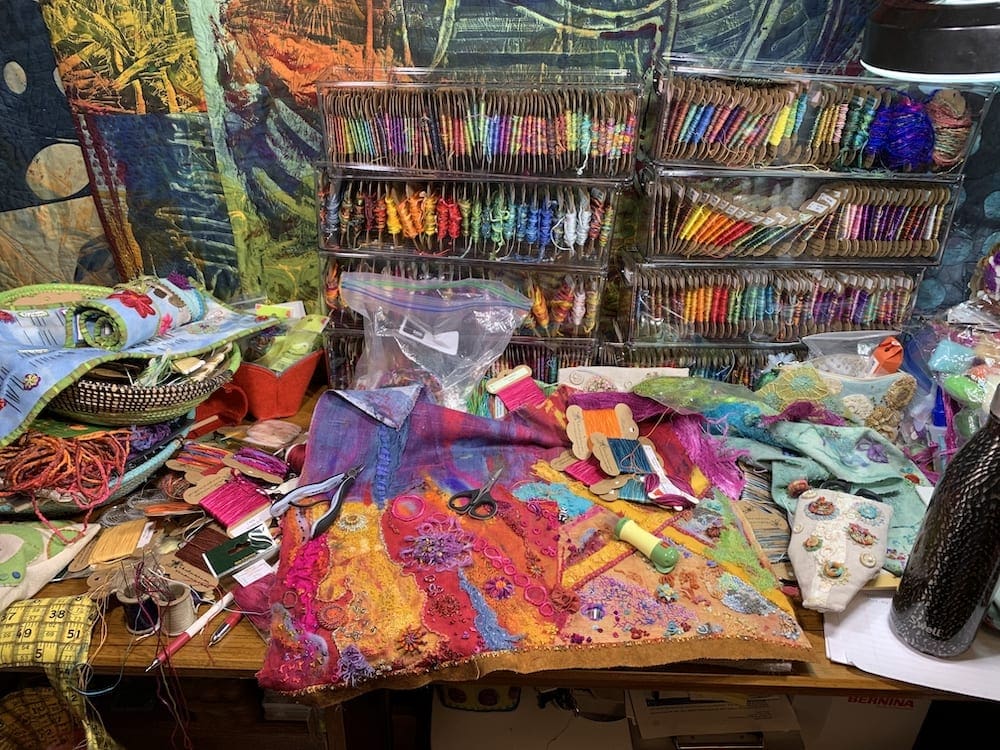 4. The tipping point: things have gotten out of control. I know it, in my heart, but I still continue to work, despite the mess, because the work takes priority and anyway I know what happens once I start "cleaning" things up. Still this has gotten beyond "messy" and I'm spending more time looking for things than actually stitching.
5. Clearly something has to change. I can't even find the piece I'm working on and so resolve to clean everything up… tomorrow.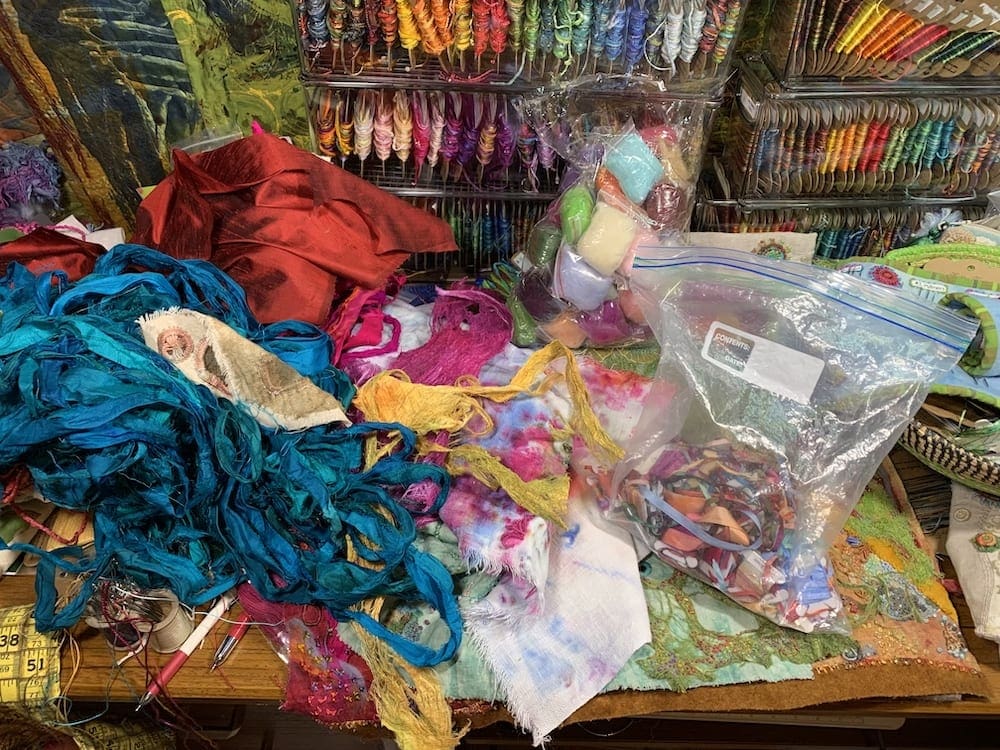 6. A thorough cleaning is done. I carefully put things in places that seem reasonable and make sense to me at that moment.  It's all so neat and tidy, I hardly know where to start!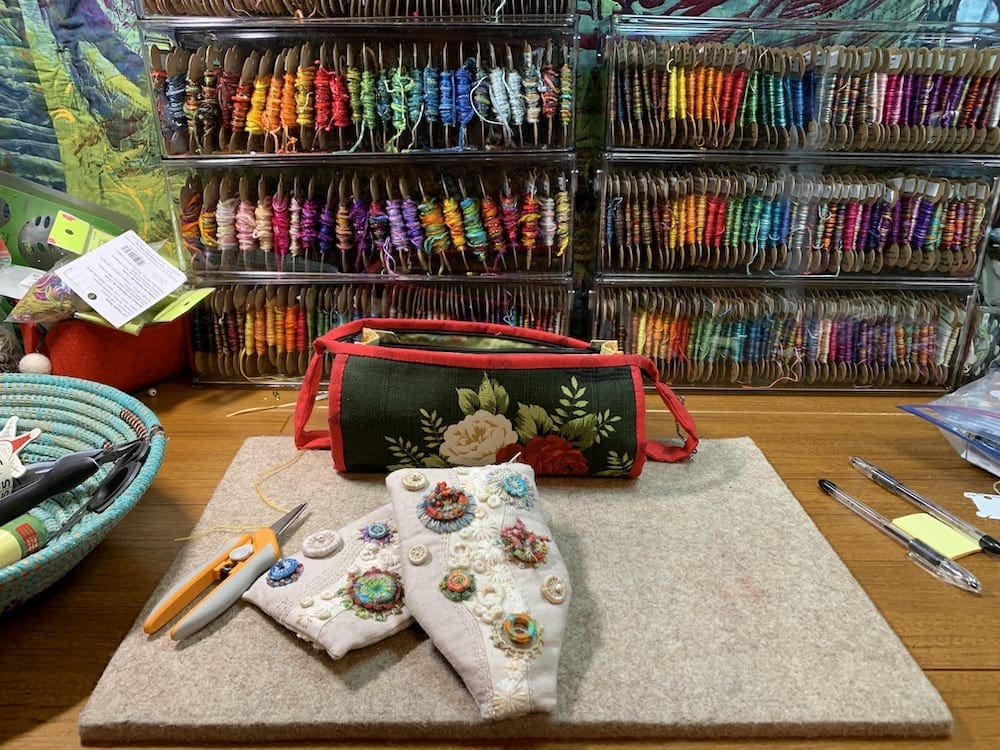 7. My work area is clear of everything but the piece I'm working on, only now I can't find anything and spend hours looking for things that I knew were "just over there".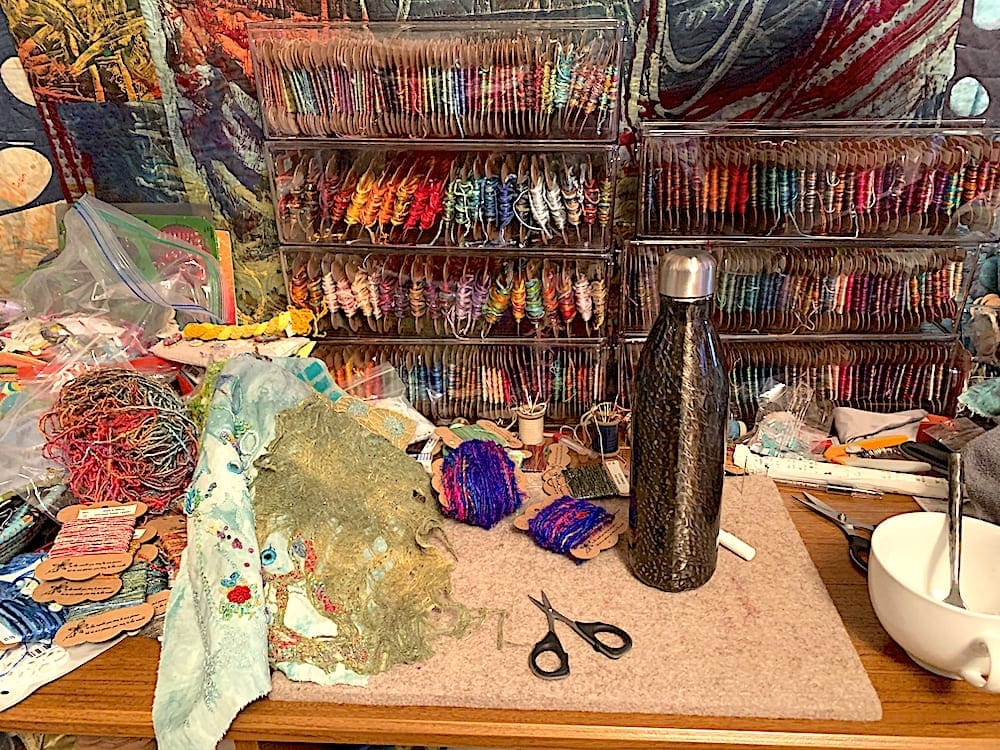 8. Begin ripping the place apart in search of various much needed items.
Repeat steps 1-8.
You'll be relieved to know I'm currently hovering at around a 3. Totally doable!
❤️