Okay, first things first. My computer crashed on the 3rd day of our trip. As in blank screen, nothing working, enter password, little wheel spins around, weird lights flashing in the upper left corner and then back to asking for my password screen. I don't know if it's just run the course of its computer life or if the brown-outs caused it to malfunction, this is obviously not my language or within my skill set to parse. Coupled with the iffy wi-fi and after trying a number of things, I finally gave up. That was what seems like weeks ago, but actually was on August 17th or was it the 18th? It's impossible to know because each day has been so packed with adventures that it feels like years and at the same time, just seconds all at once.
So I'm on my husband's computer writing this post, having finally contacted my friend and the person who pulled this site together and made it actually work, our tech guru, Kai of Hostingforwriters.com. She's amazing, especially when it comes to all of this stuff, as well as being an all around lovely, kind, thoughtful human being, who also happens to be a very talented writer! Thank you Kai!!
So here we are, thanks to Kai, and I'm finally writing a blog post, way overdue. So where was I? Right. Gorillas! As in these amazing creatures.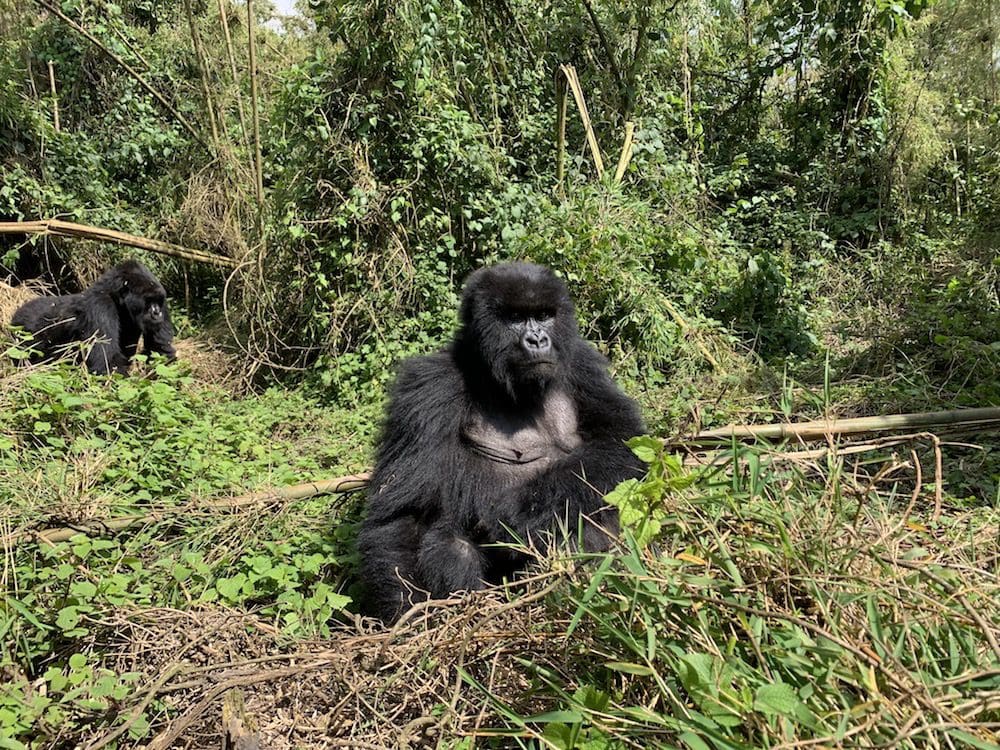 Nothing can describe the thrill of seeing these beautiful animals in their own habitat. All money collected from the gorilla treks in Rwanda go back to protecting the gorilla population, the community, and education. For example, former poachers become porters and protectors through tourism dollars.
Once I have been able to figure out (if I can) how to log into my youtube account, all passwords were lost due to my computer crashing, I will post videos. In the meantime a little visit with the gorillas in photographs, which does not do them justice, but is better than nothing.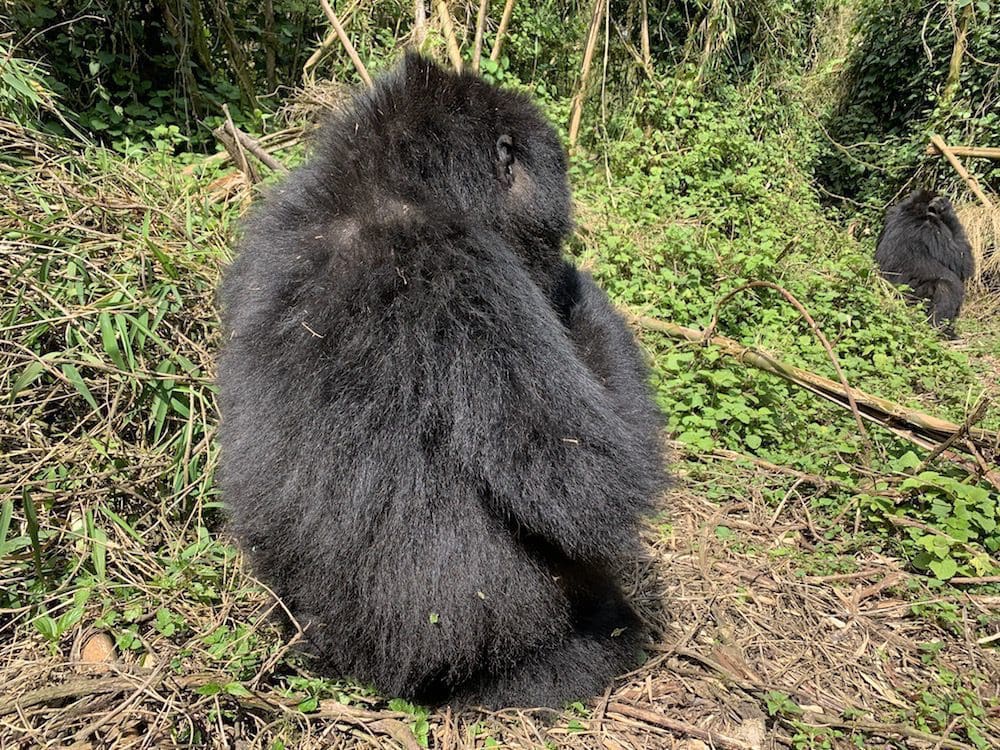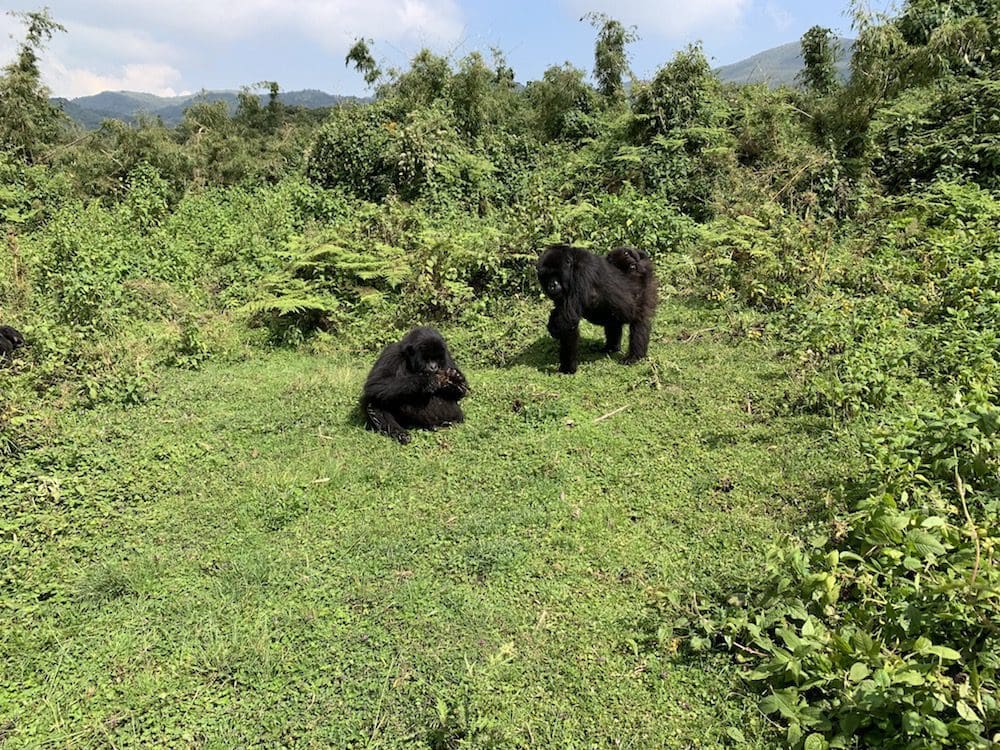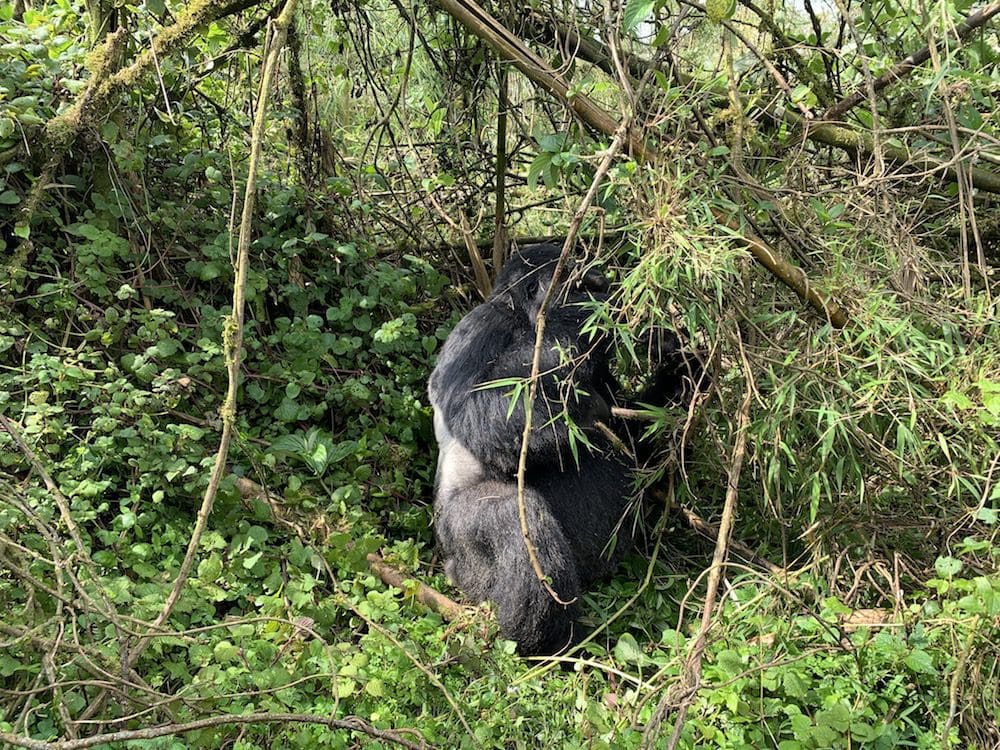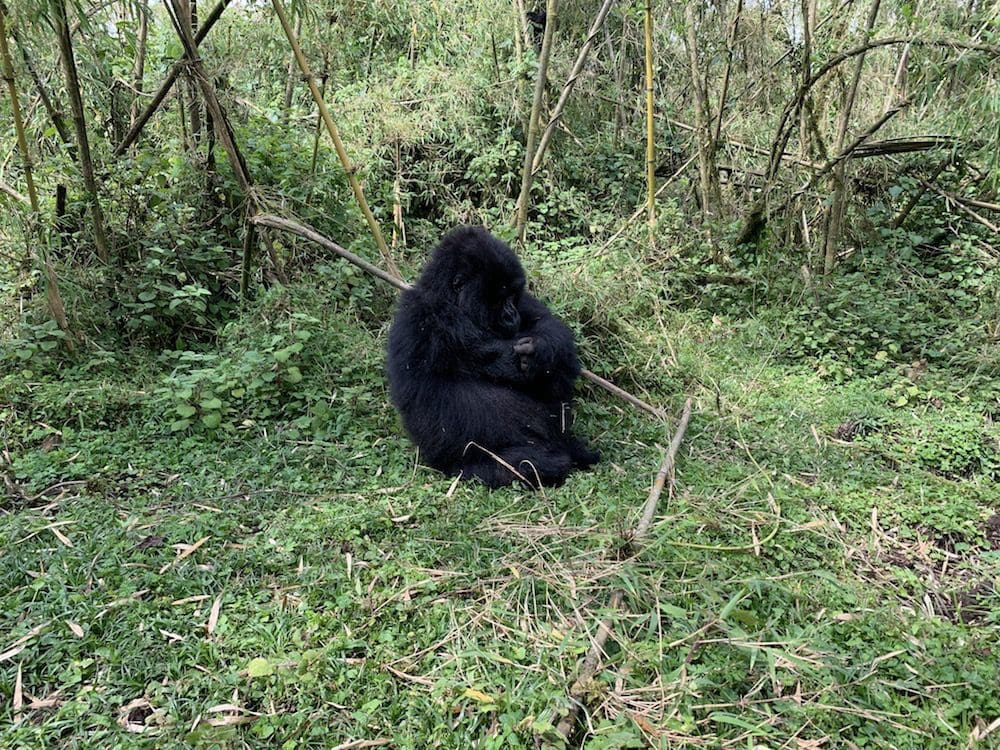 While trekking with the gorillas we stayed at the Sabyinyo Silverback Lodge set in the Virunga Mountains. Sabyinyo is also the name of the oldest volcano that looms above the mist and low laying clouds and means "tooth."