I cannot begin to describe how incredibly grateful and fortunate I am to be able to do this 2-week residency in this Chateau in Orquevaux.  It is beyond anything I could have imagined.  I have a studio, a real studio where I can splash paint around and create pieces that are much, much bigger than anything I could have dared imagine back in my workspace in New York City.  It is like being in a dream.  Seriously.  And here's the thing, I'm practically in tears because I'm just overwhelmed at how lucky I am to be able to do this, to have this opportunity, to have this kind of space, to be able to create without distractions, to be able to make a mess… it really is a dream come true.
This is the piece I brought with me and have begun working on…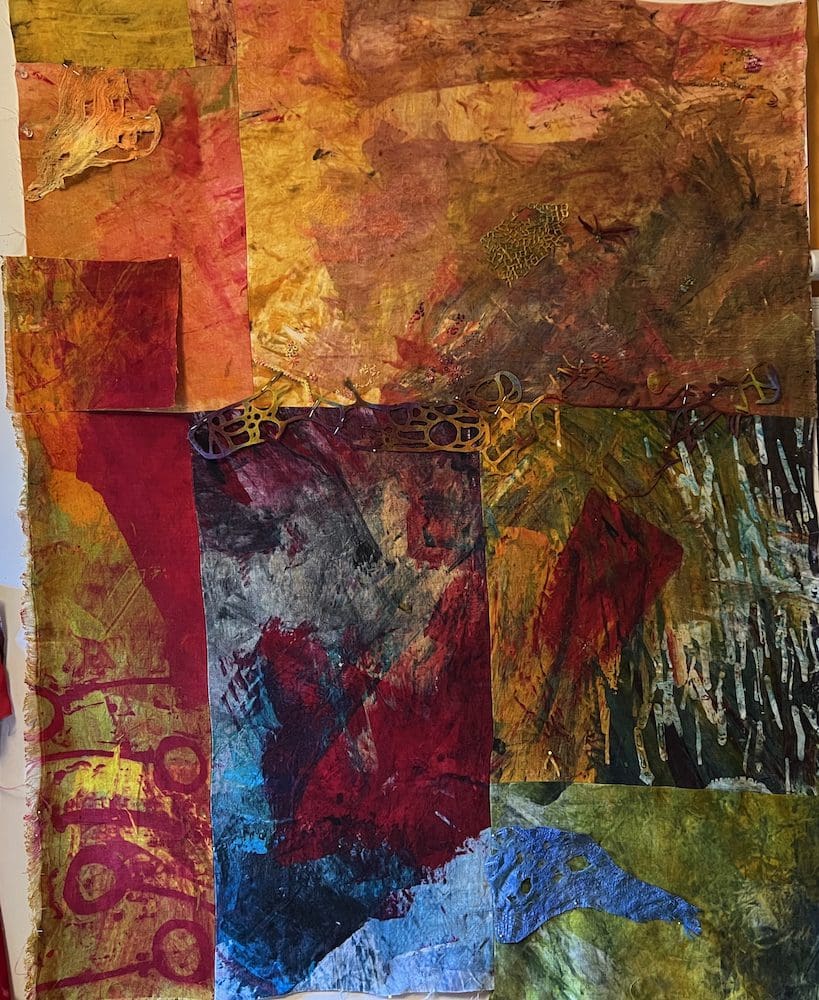 And here it is a little bit later…
More will be revealed!