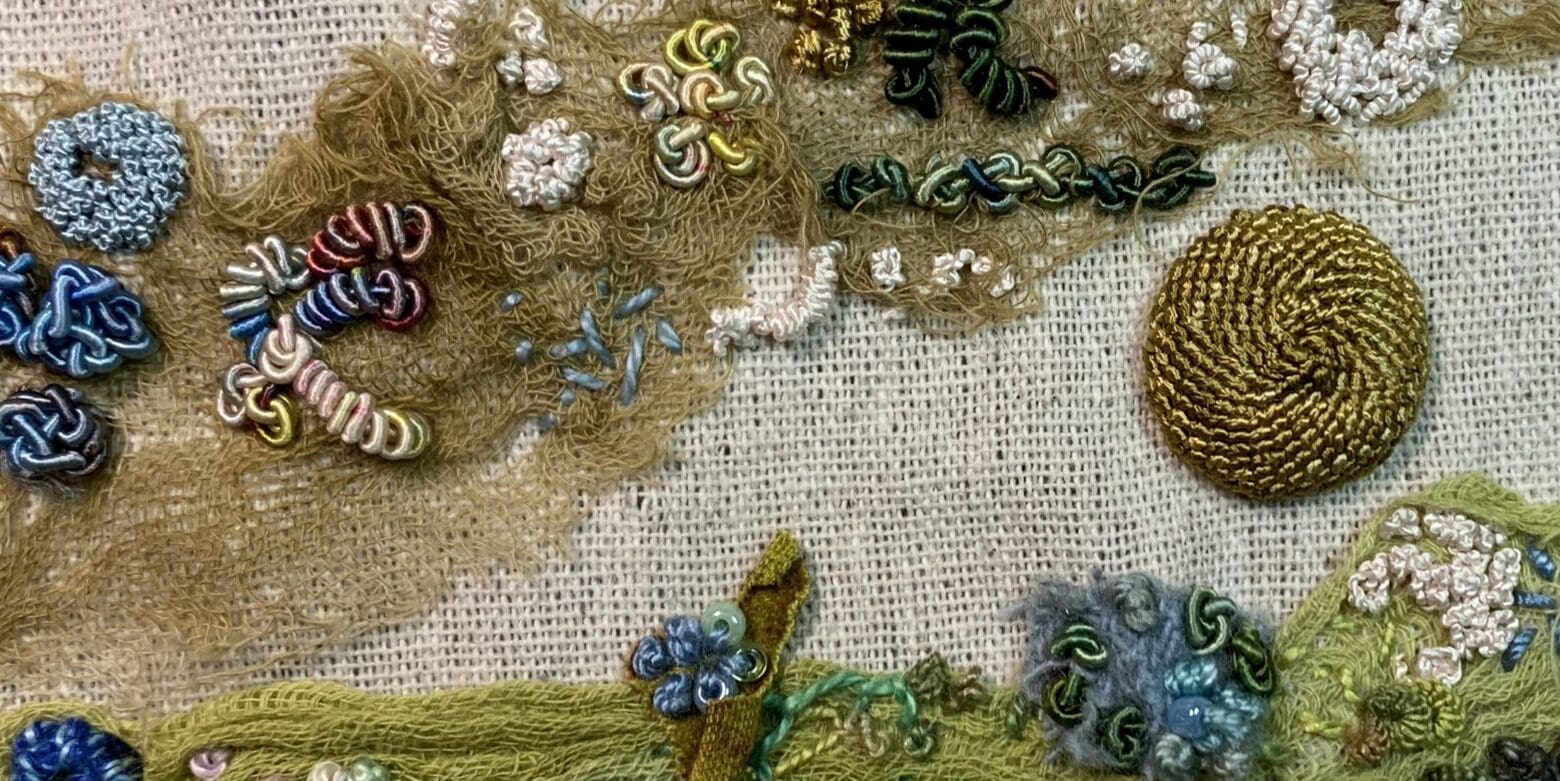 I spent at least 16 hours this weekend analyzing and stitching examples of the Trellis Stitch. Specifically the spiral trellis stitch, which was one of dozens of stitches that adorned the Plimoth Jacket, a women's waistcoat, made in the early 1600's.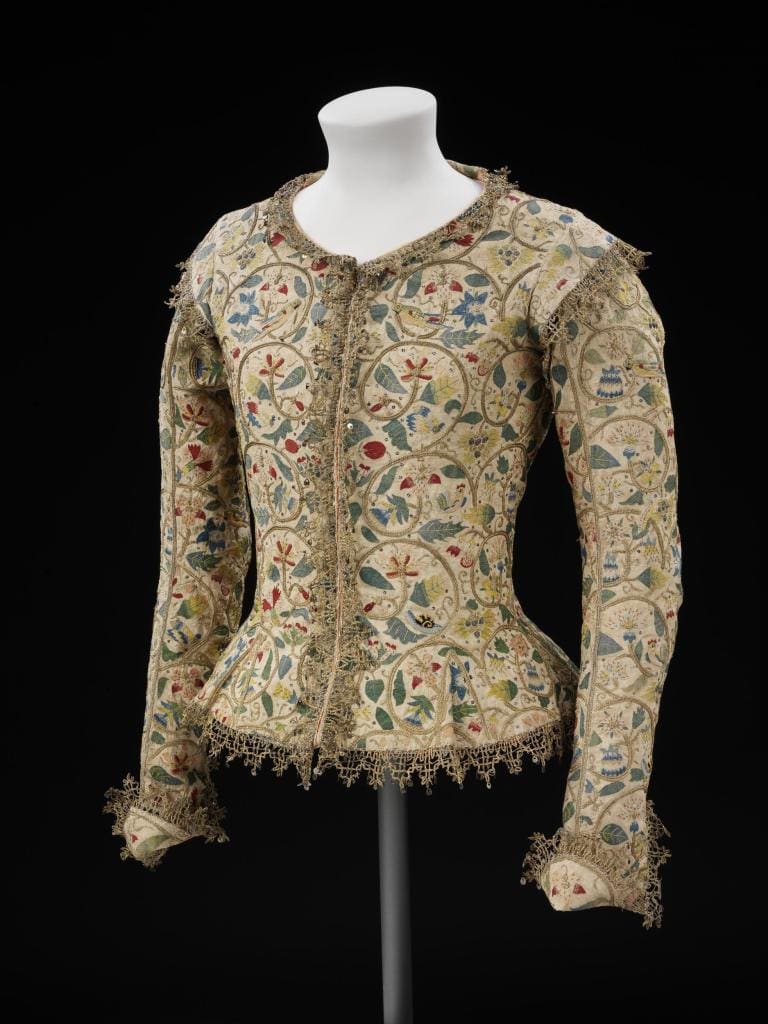 Another heavily embroidered jacket is in the costume collection at the Metropolitan Museum here in New York City, which I would LOVE to see one day.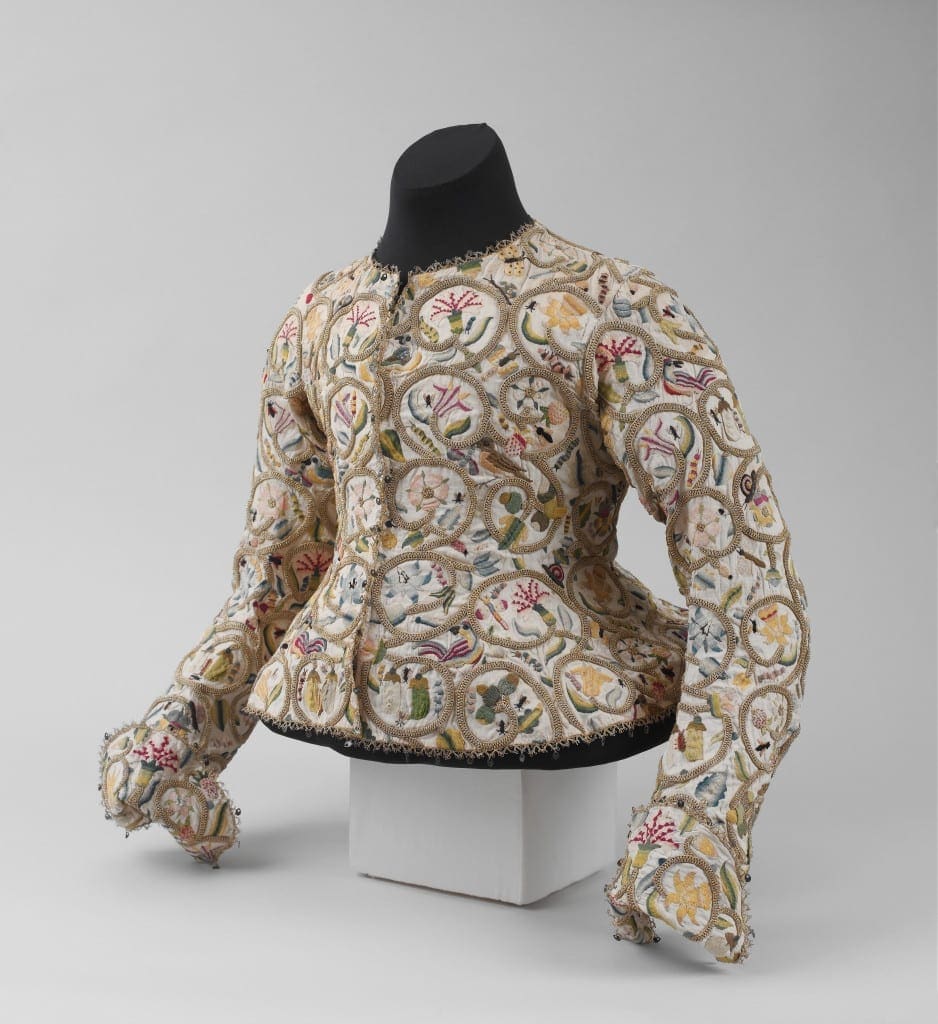 While I have done dozens and dozens of Spiral Trellis Stitches over the years, and have used this stitch in a number of my designs, I had never tried to figure out why it was often so difficult to replicate, and to replicate consistently.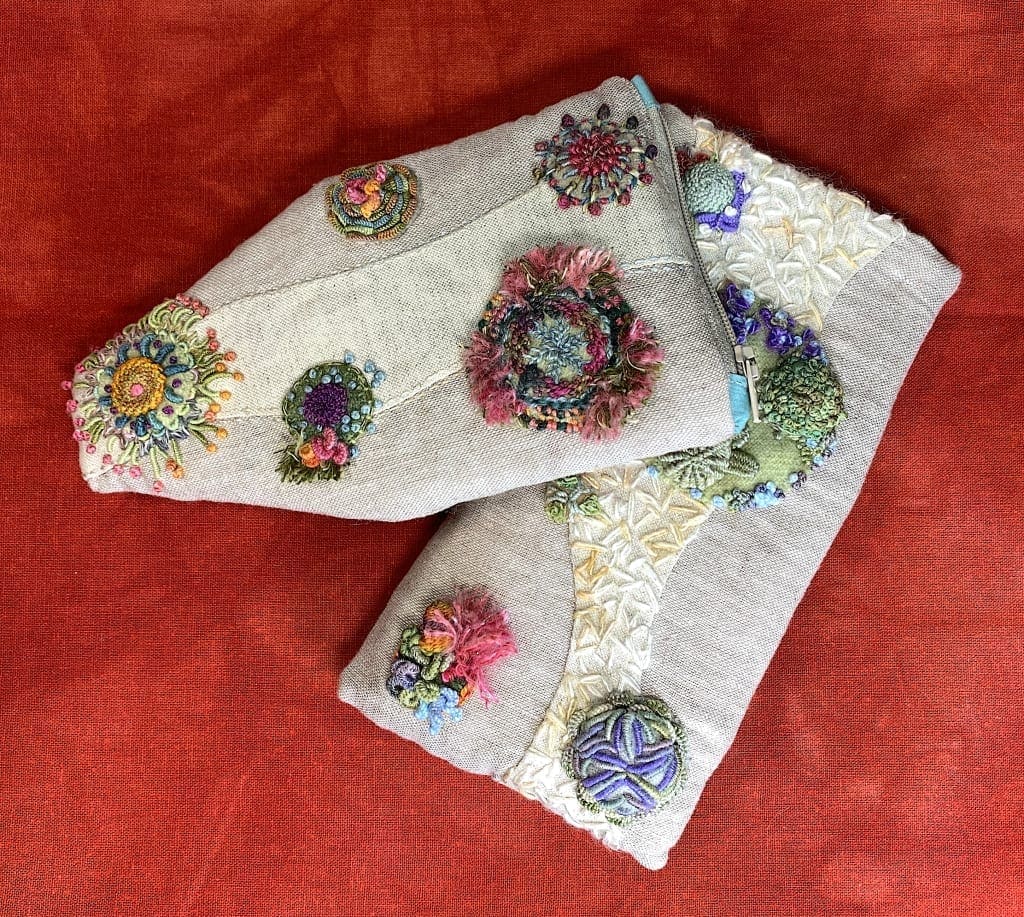 So this weekend I decided to do just that. I experimented with a couple of different ways of stitching it, how to best add a new length of thread when your thread, which it inevitably does, runs out, how to consistently get good results when decreasing, stitching in all kinds of different threads and thread weights, and I even tried my hand at stitching a non-circular Trellis, which I will need to do a bit more experimenting with before I am completely satisfied. I had to fill in the center part with French Knots because I couldn't figure out how to decrease the inside in a way that looked flawless.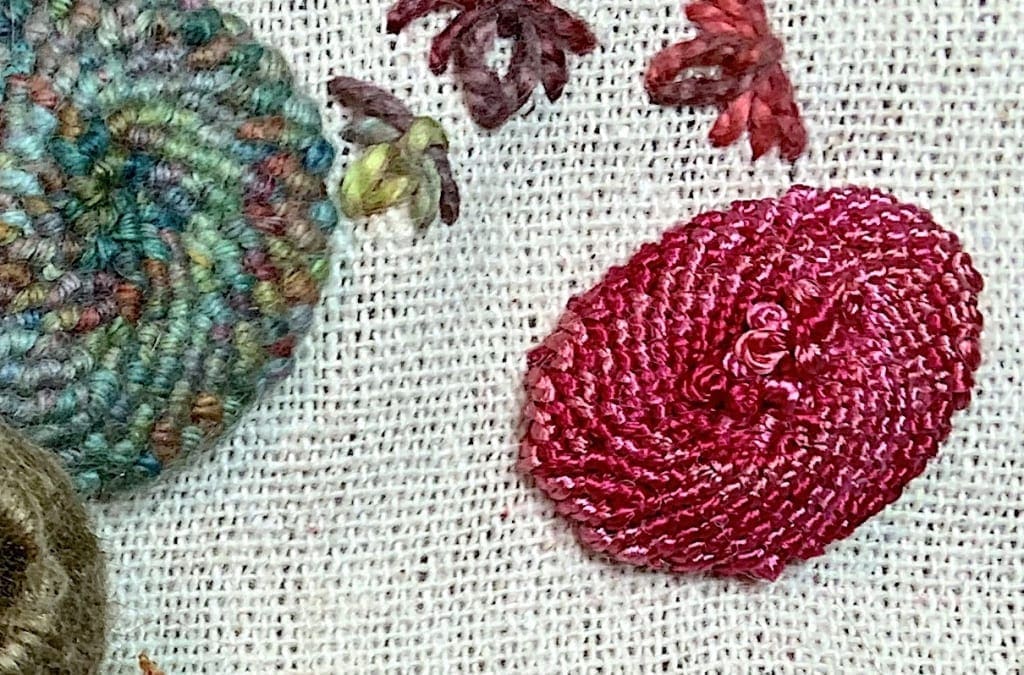 I then posted my results to my Youtube Channel: Ariane Zurcher ~ On the Other Hand.
As I am left handed all of this was even more tricky because none of the embroidery books give instructions for the way I finally ended up stitching this beautiful, yet challenging stitch.
What did you do over the weekend?!
❤️