First things first. My mother sent me two videos this week and both are too wonderful to not pass along.
The text within this video roughly translates to: "What an animal concert: The Cologne pianist Thelonious Herrmann came up with this unusual idea. He took his piano to the Koln Zoo to play among goats, monkeys and giraffes. Many zoos are closed due to the COVID19 pandemic. He hopes to collect donations for the Cologne Zoo. Usually the young musician travels all over Europe with his piano. He has already toured 18 countries with his project "Stadtgeklimper". Incidentally, the music for the zoo animals was composed by himself. The sea lions seem to like it in particular!"
And then there's this. Adorable…
And finally, I have some spaces left in the Dorset Button II workshop, this coming Wednesday, March 31st from 2-5pm EDT.
Dorset Buttons Gone Wild Part II: Wednesday, March 31st 2-5pm EDT. $60 This includes a recording of the entire 3-hour class that you can refer to whenever and as often as you like.
This workshop is for those who've already taken the Dorset Buttons Gone Wild Workshop and/or have a good working knowledge of how to make a basic Dorset Button. We will NOT be going over the basics, but instead will be going rogue, incorporating all kinds of other materials as well as changing the way we make the spokes so that you can make "tree-like" Dorset Buttons, as well as more abstract looking buttons.
For those of you who are interested in either workshop you must send payment via Paypal, Venmo or Zelle using my email address: ariane@arianezurcher.com.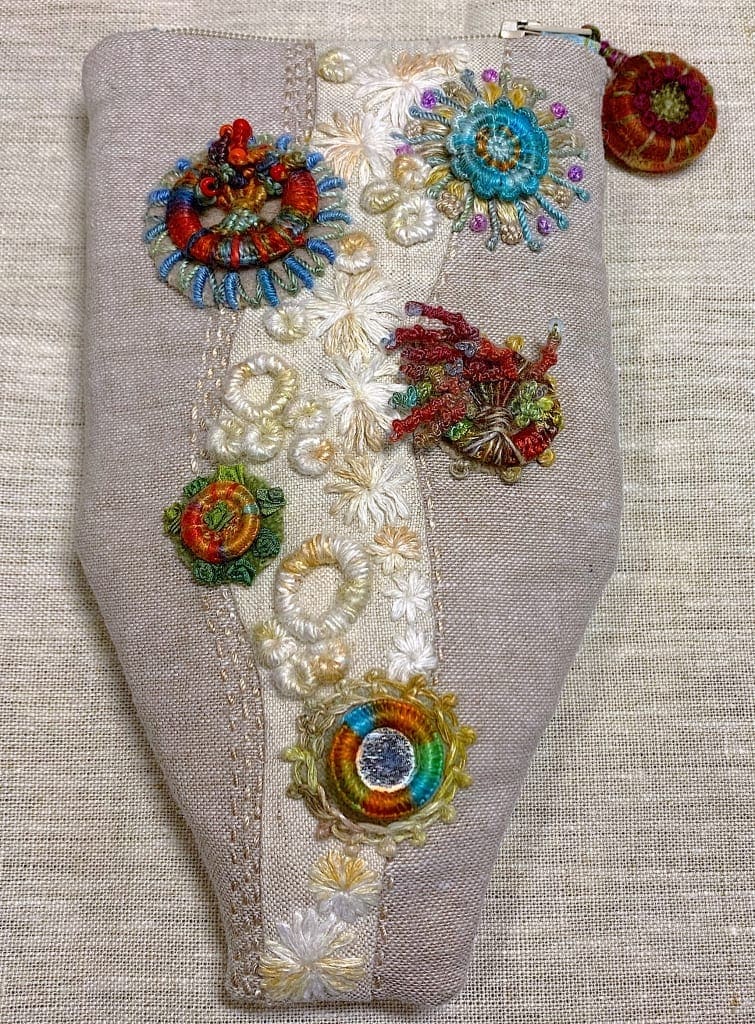 I am also teaching an improvisational workshop! This is the YouTube Video I did about it, which includes a little about my design background.