A couple years ago I was featured in Quilting Arts Magazine – the Year of the Rooster!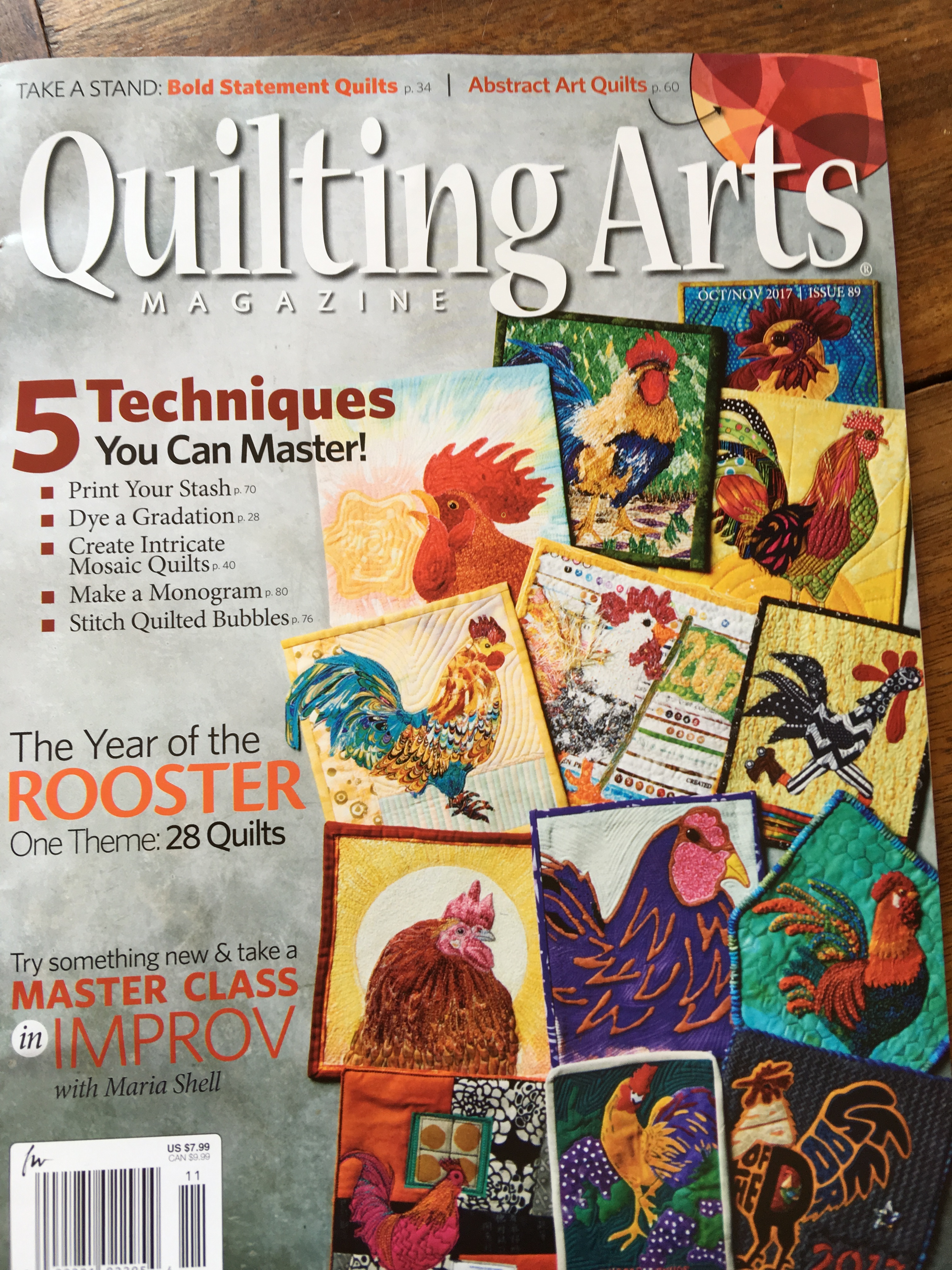 The piece I submitted, entitled Regal Rooster, was made of wool, cotton and silk velvet (that I dyed myself) using a variety of threads, but predominantly Eleganza Perle Cotton from Sue Spargo.  She has the most luscious perle cotton threads in sizes 8, 5 and 3 as well as just about anything else one could want.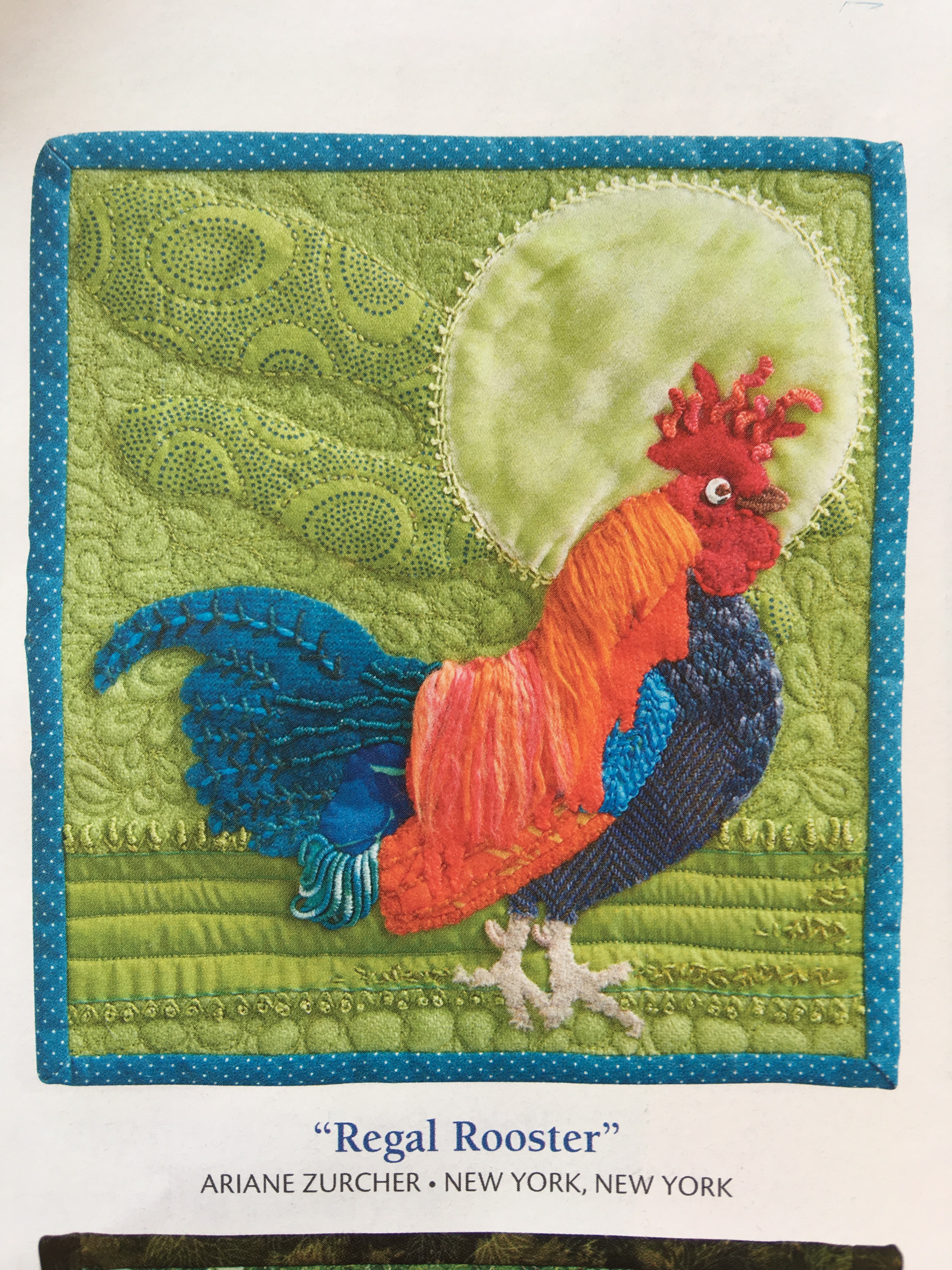 I designed the rooster with one of my sister's roosters in mind.  Though I must admit her roosters are mean, nasty, brutish fellows and can only be appreciated from afar.  As in – where are my binoculars?  (Sorry Sis.)  However my rooster is kind and regal and very colorful. Here's his head, since that's the first to go…  Oh stop it.  Seriously, in my experience roosters in real life tend to be vicious creatures, but my fictitious guy is lovely.  I swear.
To all the rooster lovers in the world, I apologize in advance for my biased characterization of them. I'm sure there are some really nice roosters out there, I've just never met them…
And here he is in all his colorful glory. I used Sue Spargo's techniques of layering beginning with a wool base and then adding fabrics: cotton, velvet and silk ribbon before applying the wool Rooster body. Hand stitching using various threads and stitches came next and then I machine quilted the whole thing!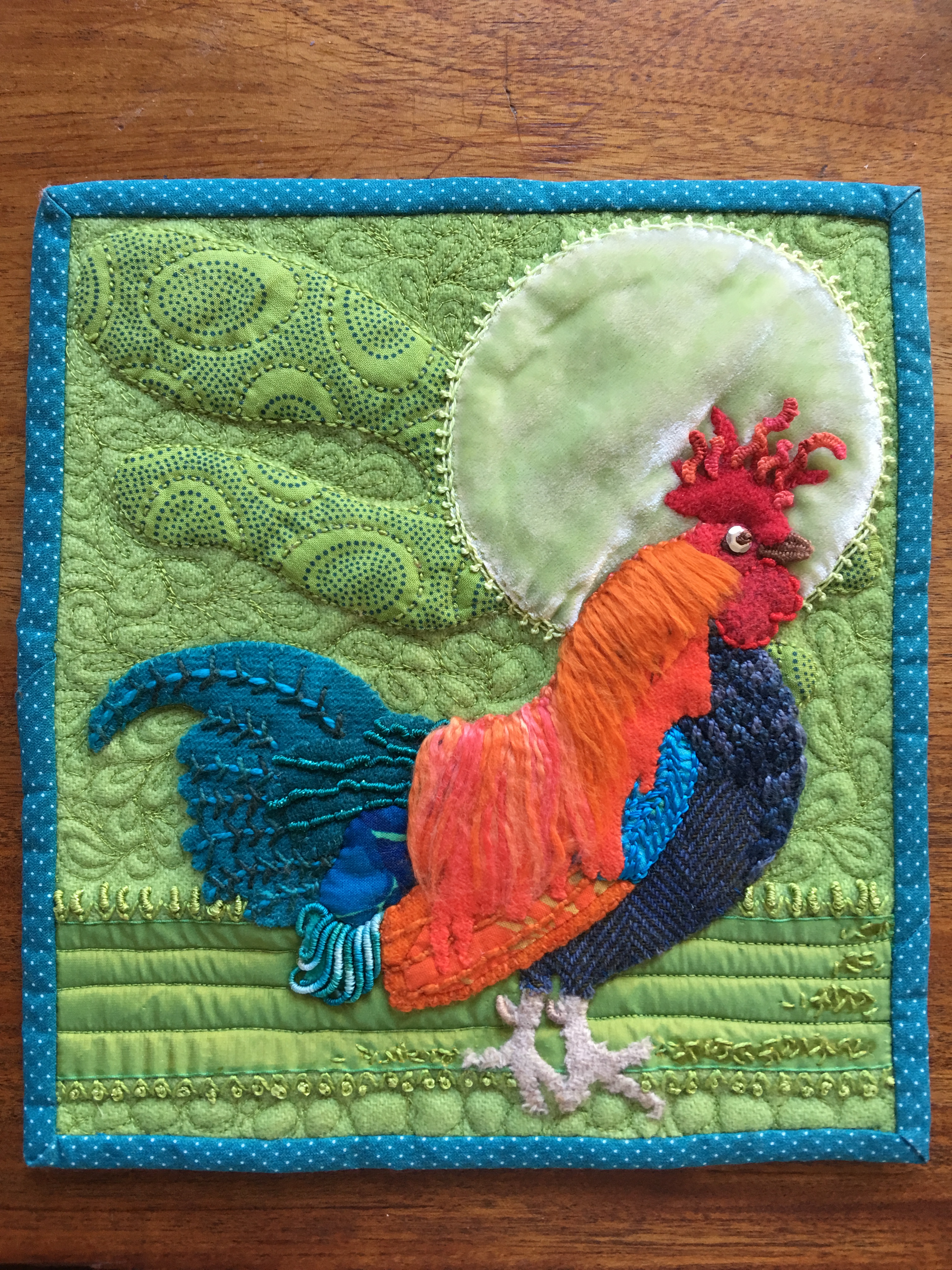 See the random seed stitches in the lower right corner? That's where I inadvertently burned the silk ribbon with too hot an iron. I can tell you this now because no one noticed and why not admit to these tiny mishaps that inevitably occur in life?! They say we learn from our mistakes, and I'm hoping that's actually true as a singed silk ribbon makes for a very unhappy stitcher, however stitching and gorgeous threads can cover up just about anything.