I love a good zippered pouch. Preferably one that I can take on an airplane, large enough for a tablet or small sketch book, a needle roll, small pair of scissors, and project, but not so large that it becomes cumbersome. I began looking around at what is already out there and found many lovely bags, but finally decided to design my own. It measures 12″ x 12″, has a slightly curved top with a tassel for the zipper pull.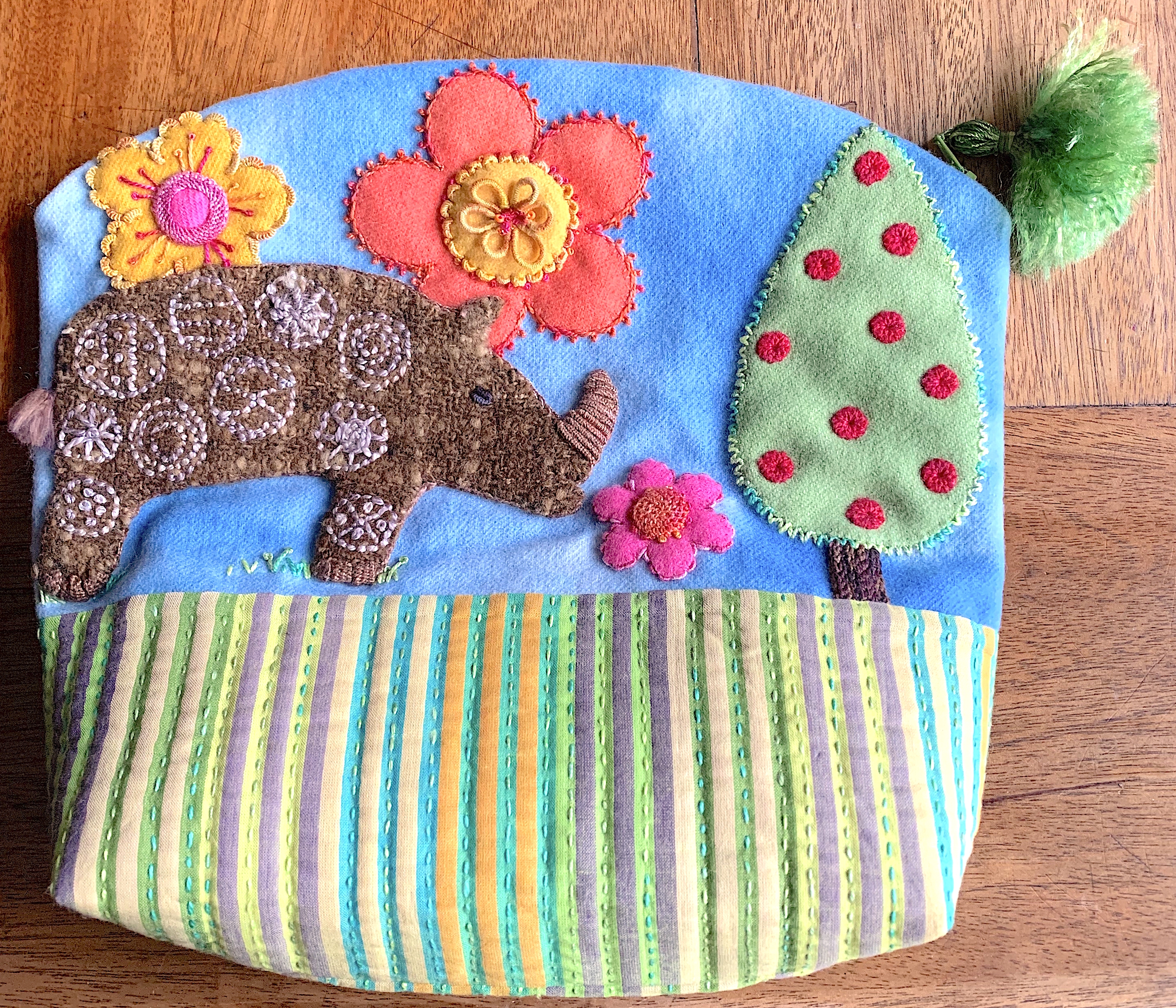 Years ago my husband and I came upon this beautiful African Rhino and decided we had to have him. This became my inspiration for the design on the front of my bag.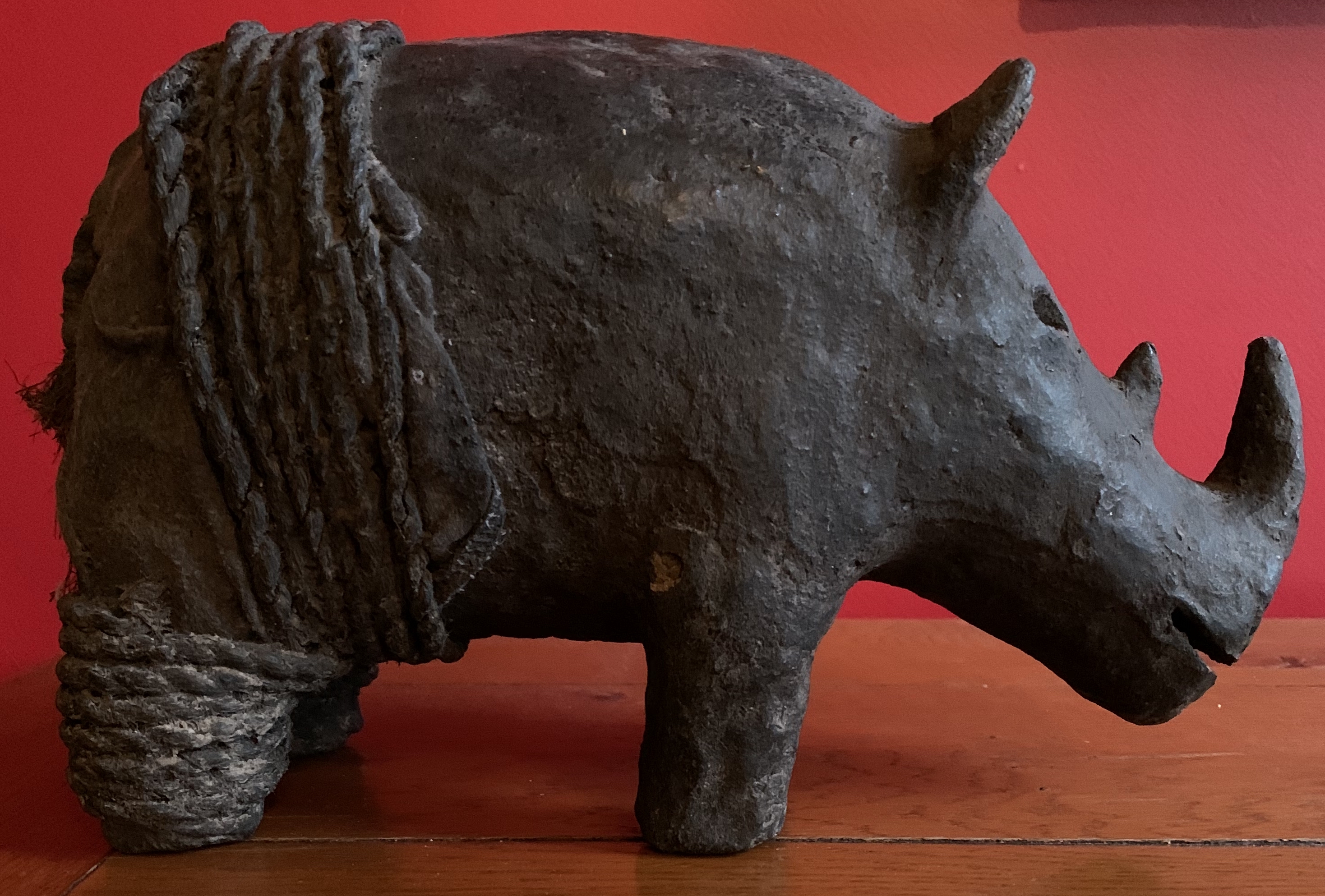 As many of you know, I re-found hand stitching through Sue Spargo. I fell in love with the way she used traditional embroidery stitches, but used all kinds of different threads, to add another dimension to wool appliqué. I responded to the "folk art" style of her designs, but also to the layering she employs in her work. Using wool as her base, she then might layer another piece of wool, which is then layered with a smaller piece of silk velvet, cotton print, linen, cork, ribbon, beading, whatever best accents her design – the options are endless! That was five years ago…
Today, I'm honored to call Sue my friend. She gives me endless encouragement, suggestions, helpful tips, and is one of the kindest, most generous souls I've ever met. She also happens to be one of the hardest working women I know, is a smart business woman and runs a thriving brick and mortar store as well as online business at suespargo.com, all while teaching year round all over the country and world. If you haven't taken a class with Sue, you are in for a treat. Sue is patient, helpful, encourages everyone to put their own personal touches onto their pieces, is incredibly talented, oozes creativity and did I mention how kind she is? Kind. Just incredibly kind.
So when I decided to design my own zippered pouch I immediately sent it off to Sue to get her okay. After all I'm using her techniques, her wools, her threads and never want to take credit for any of that. She, of course, being Sue, told me she loved it and so here it is, ready for others to make if they choose.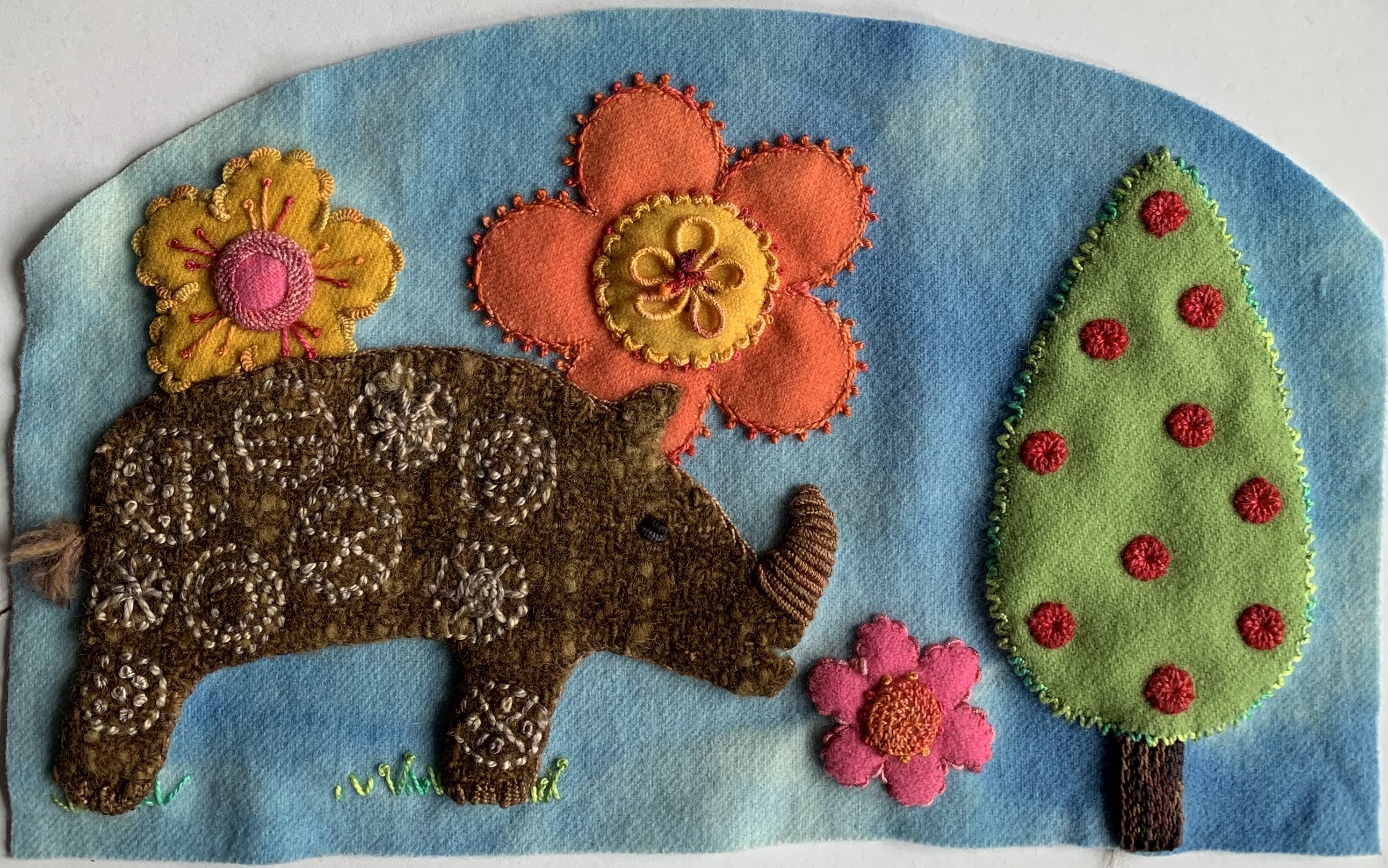 If you want to make this pouch yourself, you can purchase the pattern, templates and detailed instructions, including tons of step by step photographs to help you, as well as a list of materials you will need from my Etsy Site. I even added instructions for us lefties out there, so that our zipper will be on the opposite side! All the wool, fabric, and threads you need to make this pouch are on Sue Spargo's website except maybe the zipper. It's a one-stop shopping experience. And who doesn't want a zippered, fully lined pouch!? Also – if you don't want to make the wool Rhino top, you can use the pattern templates to make the whole thing out of cotton fabric or bark cloth or canvas or linen or whatever you like!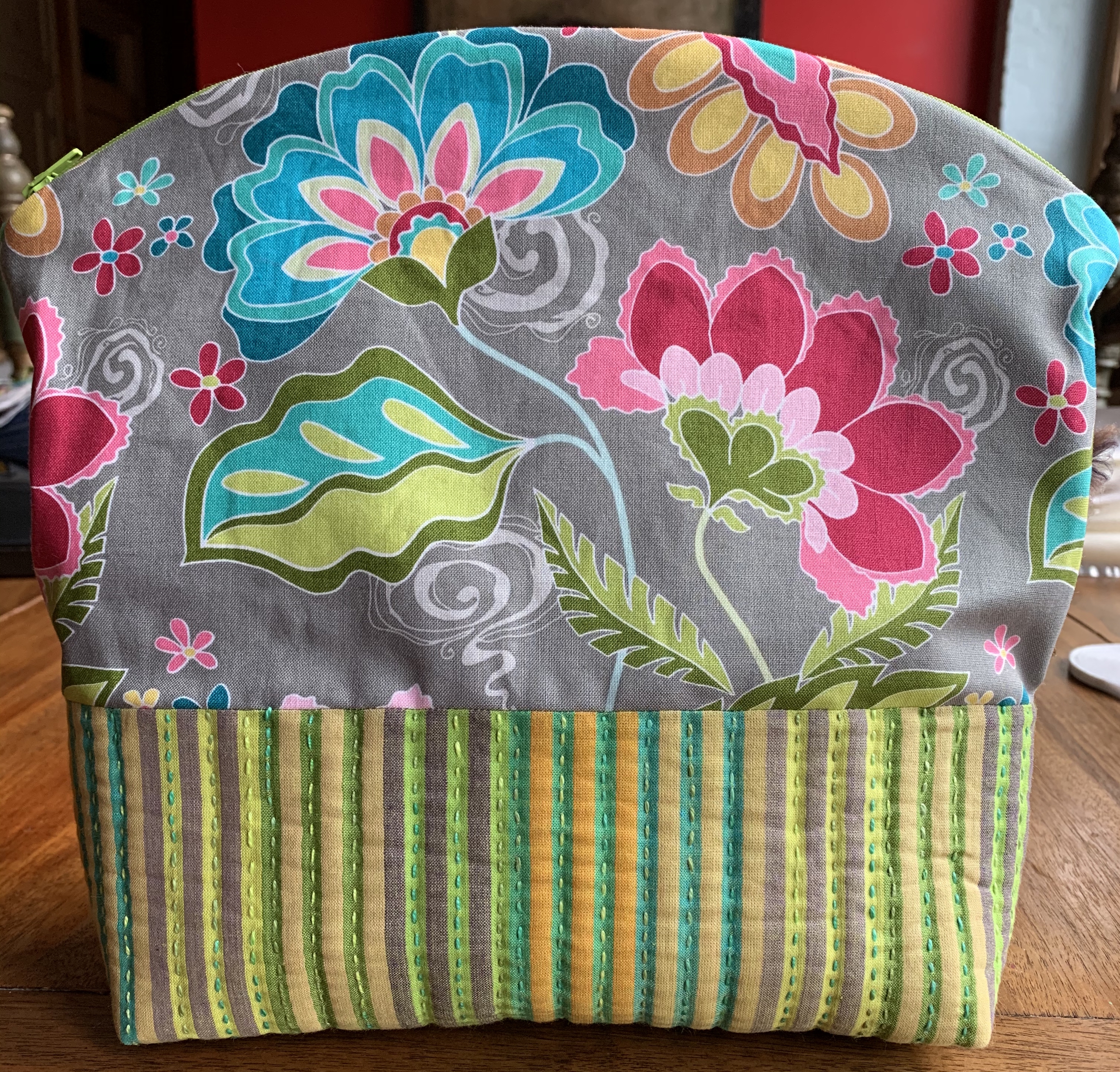 When I was designing my pouch, I first made it using all cotton fabrics and added Soft and Stable to the whole thing to give it more oomph. I swear that's the technical word…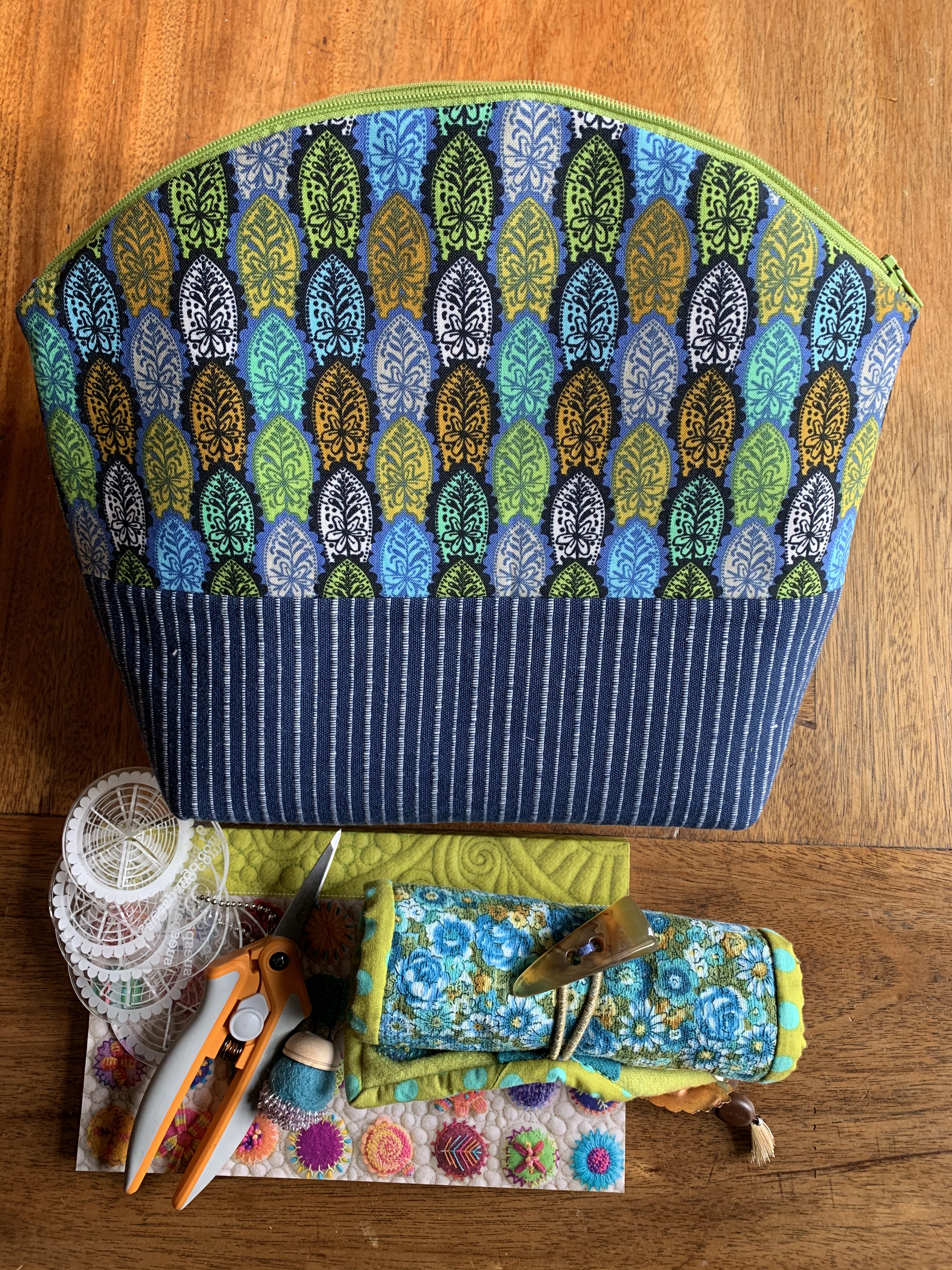 I also re-designed the curve so it was gentler, with the added plus being it is easier to sew in the zipper, and I added fabric tabs to the ends of the zipper, which gives it a nice, clean finish.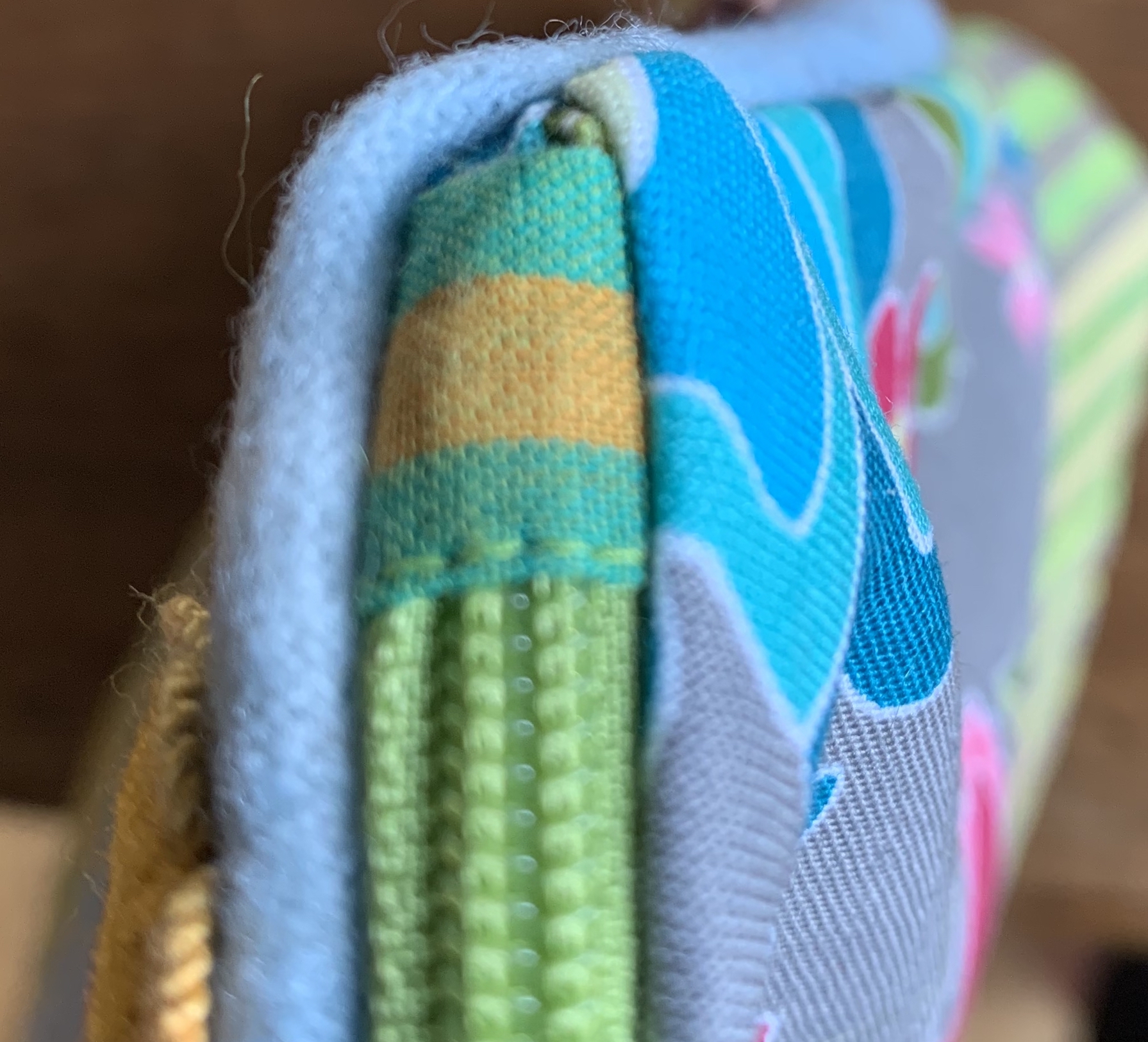 Tell me what you think. Post your finished bag on Instagram and tag me and/or on Facebook. Don't forget to tag me so I can applaud your efforts.
Here's to stitching together!