A month ago I taught a 2-hour stitching workshop exploring shapes and stitches at my quilt guild. It was a huge success, and lots of fun! I prepared squares of wool and precut circles in different sizes. More than 20 people attended and each person got to pick a wool square and some circles, which they then whipstitched on to their wool base. As most of the participants already knew how to do some of the more basic stitches such as the Running Stitch and Backstitch, I taught how to do the Bullion Knot and a Cast On Bullion stitch. (We only had two hours) It was a lot of fun! I really, really love teaching.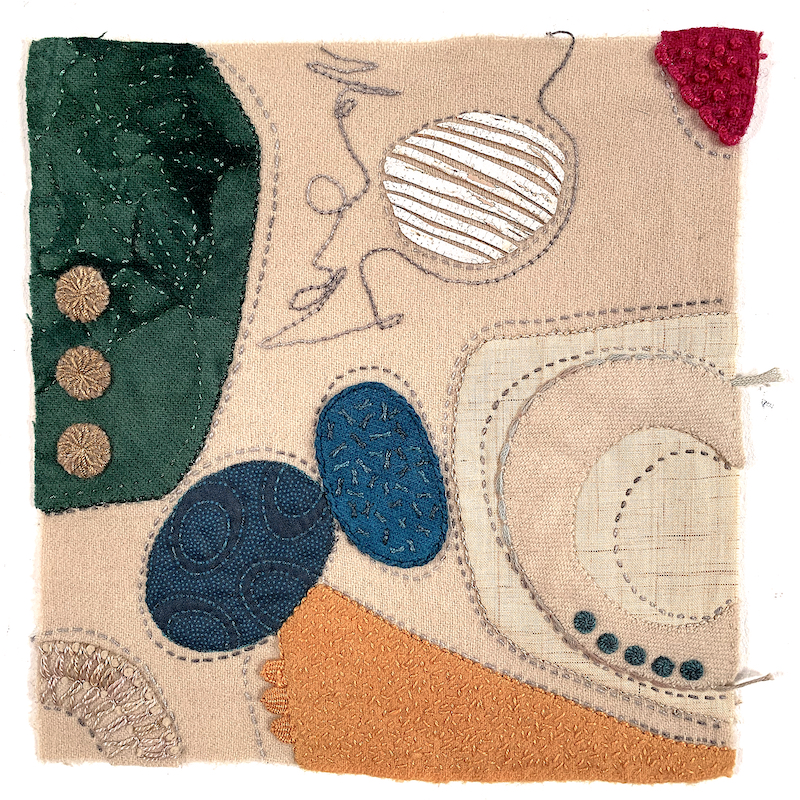 Through one of the participants (who also happens to be a friend) of that workshop I was introduced to one of the owners of the last remaining quilt shop in New York City, Gotham Quilts – New York City's Quilt Shop. It was a terrific meeting and as a result of that meeting, I will be teaching a 6-hour Creative Stitching workshop playing with shapes using many of Sue Spargo's techniques in April. If you'd like to sign up for it, you can, by clicking 'here'. The workshop is on April 25th from 11:30 – 6. Everyone will get a "kit" which will include precut circles, a wool square base, wool thread to whipstitch the shapes onto the background, needles, lots of different kinds of threads to play with, tons of Perle Cotton threads, a piece of silk velvet, some stabilizer for the silk velvet, a sampling of beads, buttons and silk ribbon. I am SO excited and hope some of you will join me!
For those of you unfamiliar with Gotham Quilts, it opened in 2014 and is located at 40 West 37th Street between 5th and 6th Avenues in the heart of Manhattan and just a block from the Garment District. Two friends, Andrea and Ivete, own and run it. Over the years they have expanded what began as a tiny shop on the second floor, to a multi level space, carrying a wonderfully curated selection of fabrics and notions as well as Bernina Sewing Machines. They are now open six days a week, everyday but Sunday, from 11 – 6, and on Thursdays until 7pm.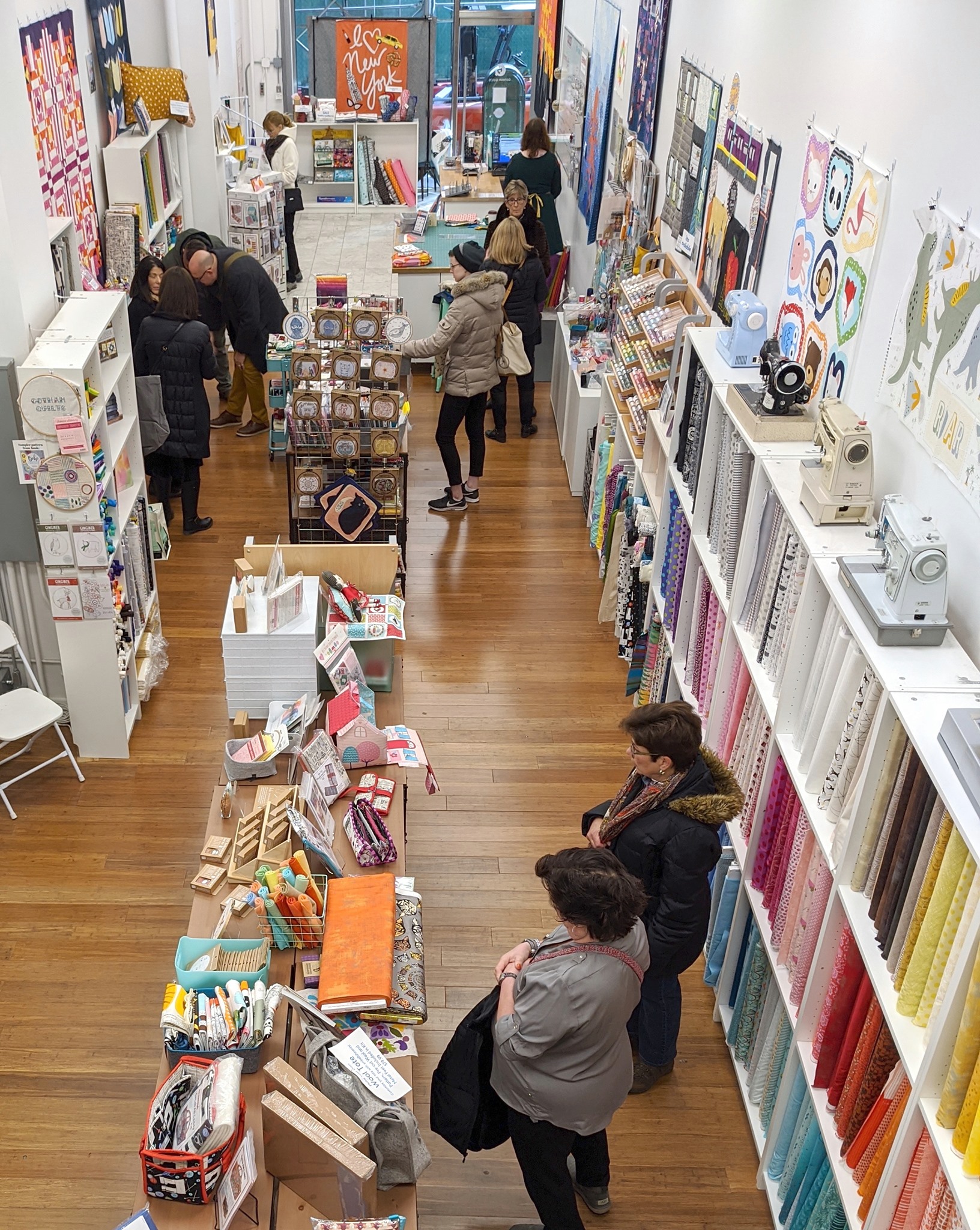 I hope to see some of you there!
Have you checked out my latest YouTube video? My channel is: Ariane Zurcher – On the Other Hand where I give tutorials on all things involving stitching, sewing, design and creating. I will be doing videos that are for Left Handers, but others that are not hand specific. So join me, and stitch along!