I don't know about you, but I absolutely love making Dorset Buttons. And like so many things that I fall in love with, I went head first down the Dorset Button Rabbit Hole and have yet to reemerge! So much so that I just taped and uploaded another Dorset Button video, which will be premiering later today.
Last summer I made my first Dorset Button video, but this winter I decided to make another, slowed down version, and then did another that is a deep dive into the dorset button and variations to it. That video is available to all my patrons who are on my Patreon page. It covers: how to secure your dorset button once you've created one. What to do if your thread runs out in the middle of making one, how to make all of the variations shown above, like the tree and creating stitches on the outer rim and using different threads and thread weights. So much fun!
The Dorset Button popular in the 1600's was replaced by machine made and mass produced buttons in the 1800's. However many of us who love to hand stitch also love the dorset button. It is not only a fully functioning button, it is also decorative and therefore can be used in a variety of ways. For my mother's Making Waves: A Drawstring Bag (which I just sent to her yesterday) I used almost a dozen dorset buttons to embellish it. I love how it turned out, and hope she will too.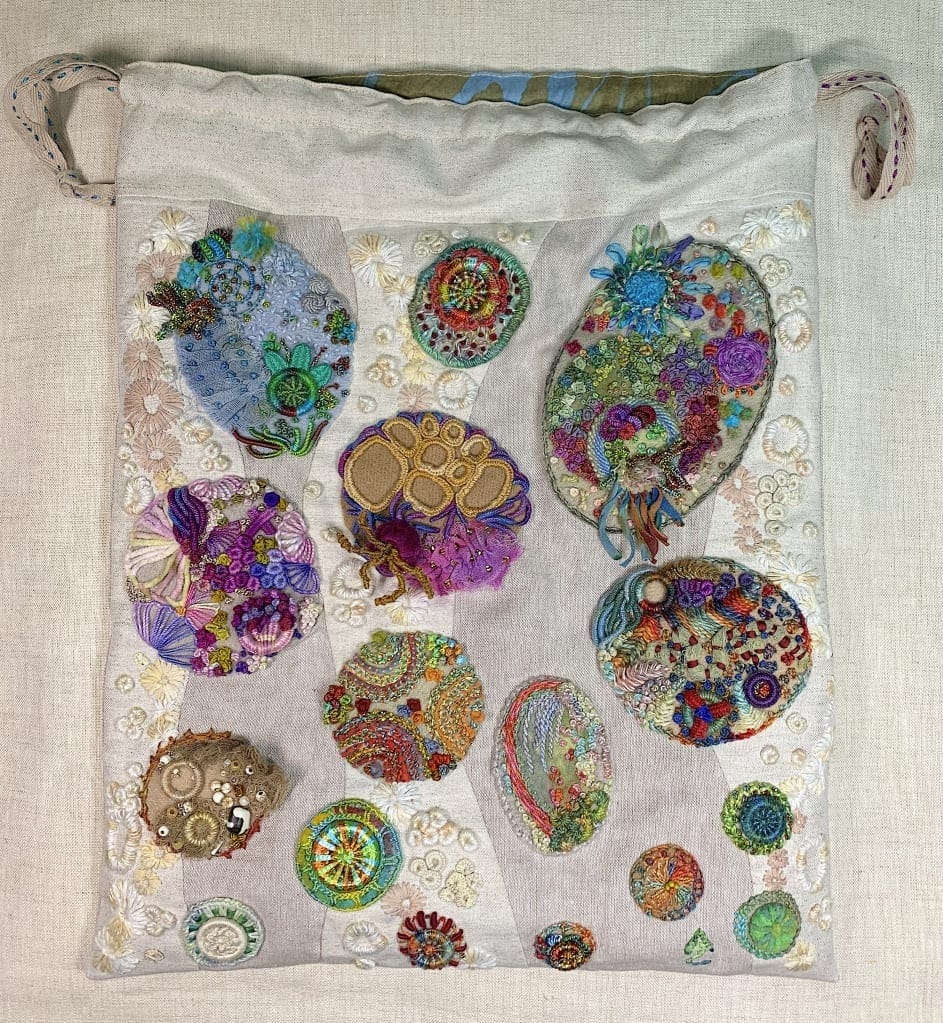 For my next design, I've been playing around with lots of different ideas and one of those ideas is how to use the largest plastic rings I have with some variation of the Dorset Button. I haven't figured it out yet, but I'm going to keep playing and see what I come up with.
In the meantime, here are a few more close ups of some Dorset Buttons I've made in the last few weeks.