There's nothing quite like being woken in the middle of the night only to then not be able to go back to sleep. I took this opportunity to read. I read about Britney Spears and her ongoing battle to gain her full independence and then an article about how learning a new language will increase one's chances of not getting Alzheimers. Lest you think me shallow, I just finished my french lesson. Je suis encore très fatigué, mais au moins je suis moins inquiet, which means: I am still very tired, but at least I am not so worried. Added plus, I may even be able to purchase a train ticket and find a bathroom when in France next year! Now to tackle a few pages of Marcus Aurelius.
In stitching news, oh there's always stitching news(!) I'm working on three different projects simultaneously and am feeling okay about that. Usually this would make me anxious; I don't like having lots of projects going at once, but at the moment, it's fine. I have at least four other projects in various stages of completion, but have put them aside for now so that I can concentrate on these three.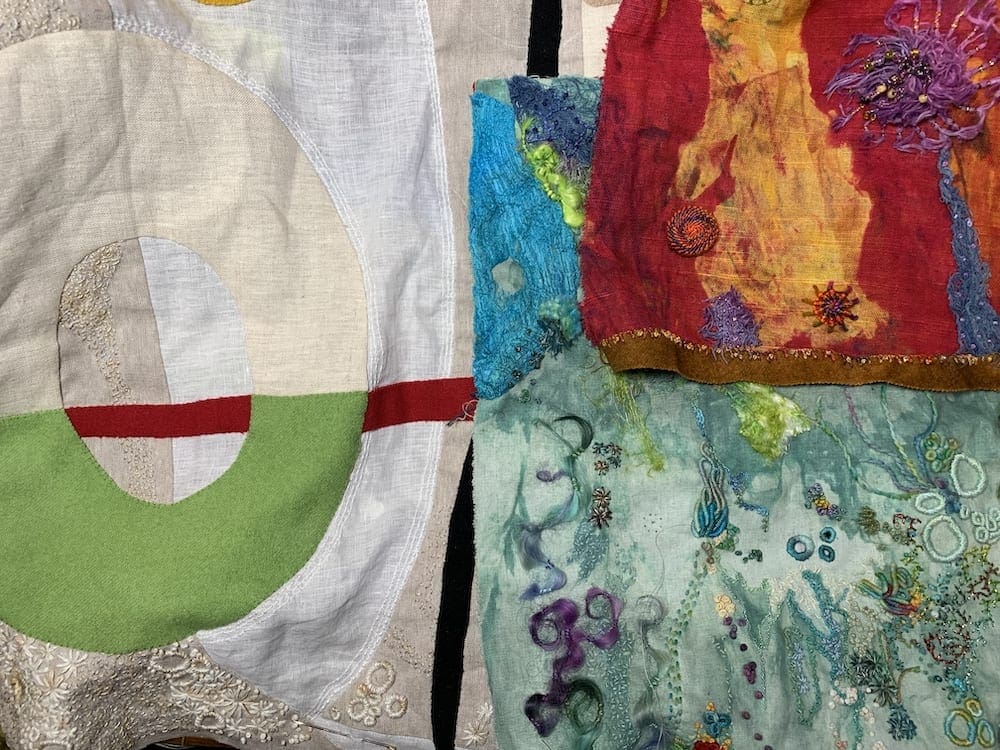 And today is the 2nd day of my Dorset Buttons Gone Wild Scissor Case Workshop. We are beginning to stitch the Dorset Buttons and the stitching around the wool shapes. This is one of two workshops I will be teaching again in the fall with thread kits AND fabric kits now available!
I just posted a new video about using the Helix Angle and Circle Maker on fabric with mixed results. I think there are definite possibilities for this little gadget. Go see for yourself.
I have to prepare for today's workshop!