Things have been busy around here. I had the idea to start a YouTube channel over a year ago. My thought was to go through Sue Spargo's Creative Stitching book and demonstrate every stitch (but for left-handed stitchers) featured in her book, one stitch a week. I discussed my idea with Anna Bates, my friend over at Quilt Roadies, who encouraged me to go for it. But I knew I couldn't do anything until I'd gotten Sue's okay. Not only was she okay with my idea, but we then discussed launching YouTube channels together, each doing the same stitch on the same day, linking our channels to each other's, and we even filmed a couple of episodes at her store in Ohio.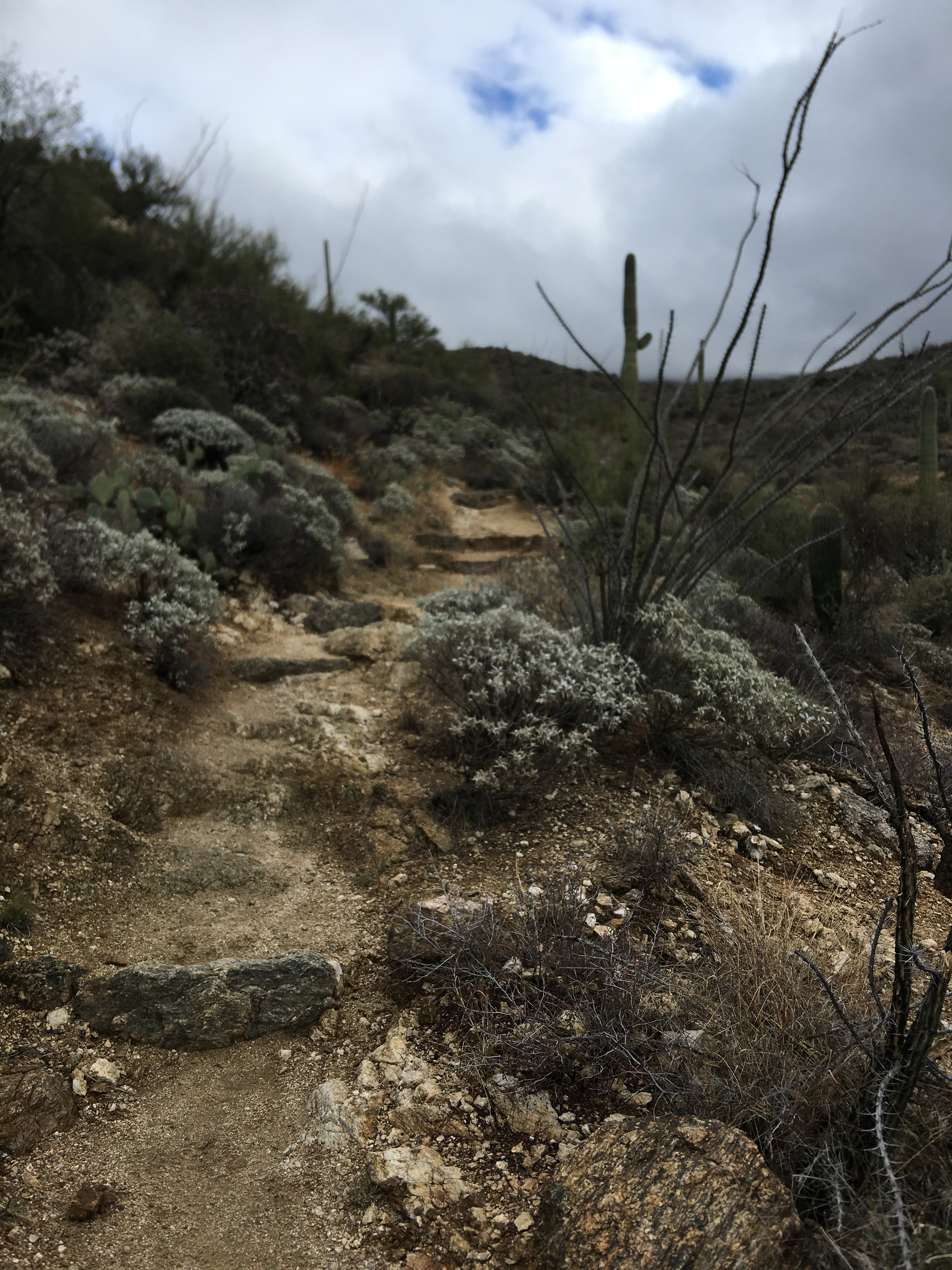 But life has a funny way of inserting itself into the best laid plans. Things happened, we had to delay the launch and then finally, last week, Sue told me to go ahead with my channel without her. For those of you who do not know Sue Spargo, she is one of the most hardworking, dedicated and talented artists I know. She has an extremely successful business, both brick and mortar, as well as online site over at Sue Spargo.com. She teaches all over the world, has a wildly popular Block of the Month club – this year she is doing TWO, one for those who desire something a little simpler and not quite as time consuming, and another, which features more advanced stitching. All of this is to say – everything she does, she does incredibly well.
Whew! Okay. So…
Last week I took a deep breath and took the plunge. I launched my YouTube channel. I knew it was going to be a fairly steep learning curve, but I hadn't taken into account just how steep! I had to teach myself how to edit video on iMovie. Then I learned all about banner art and thumbnails, which required downloading a couple different apps (that I also then had to learn how to use.) I read all about how best to monetize your channel once you've reached 1,000 subscribers and a ton of watched hours. I then had to read about monetizing your blog, because if one is already monetized, it makes monetizing the other a lot easier. I watched hours and hours of YouTuber's videos and finally my husband, Richard, who for years owned and ran a very successful ad agency, and I sat down and brainstormed. He came up with "On the Other Hand" for my channel, which is just so brilliant. Love that, and him. He also helped me design my YouTube banner. It looks pretty good, right?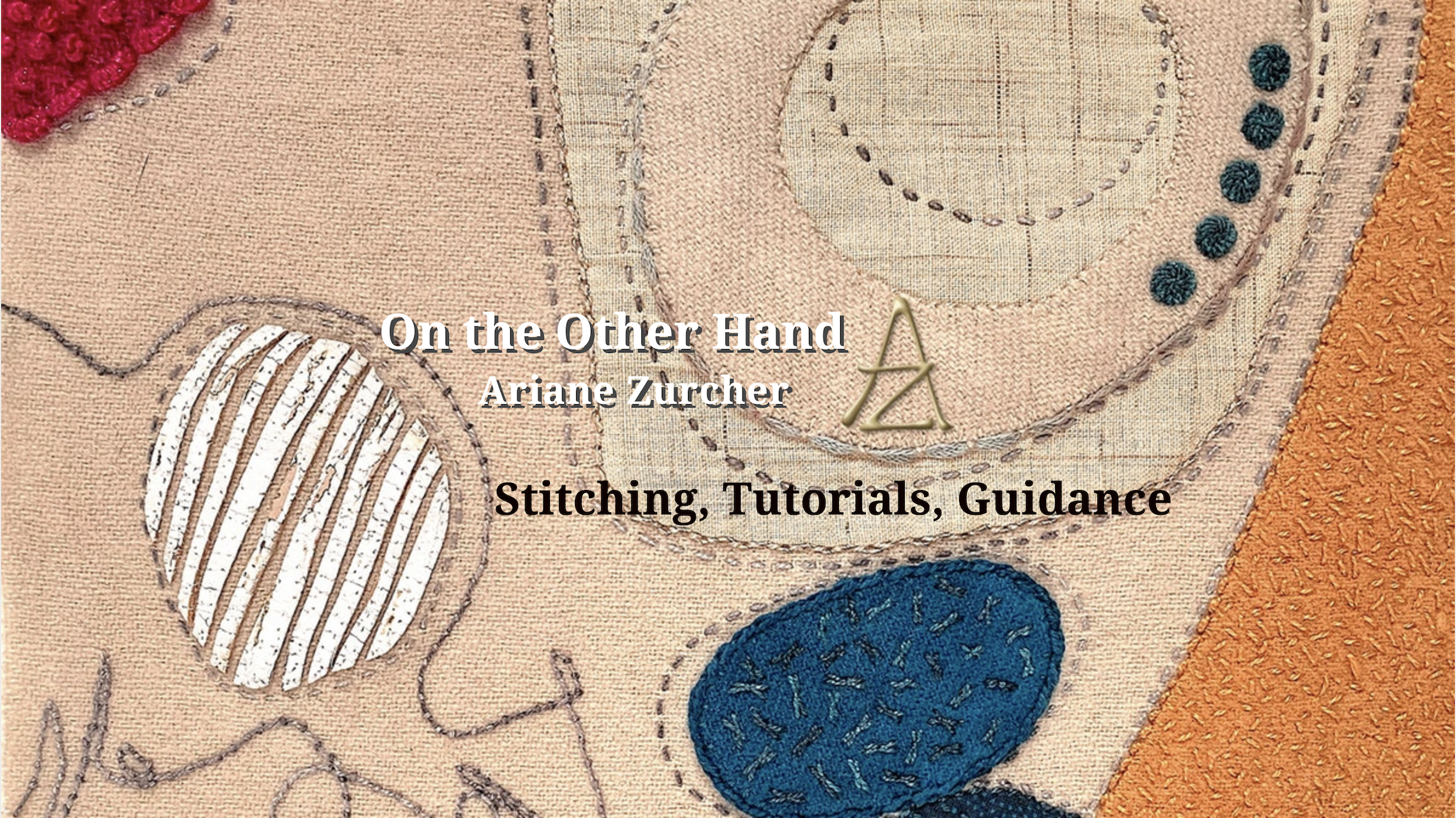 Finally, I began taping and, I'll admit, feeling kind of old, because, while I would be far more comfortable keeping the camera zoomed in on the stitching, I also get that people want to see the person behind the hands. Looking at yourself during the editing process is a lesson in humility. Most of the up and coming YouTubers out there are young and beautiful and most definitely not almost sixty years old. Did I just say that? Yup. I did. I'll be sixty in another six months. Pretty much clinging to these final months while still in my fifties. As in seriously white knuckling it… But it's all relative. I know, twenty years from now, I'll look back and think – Wow! I was so young.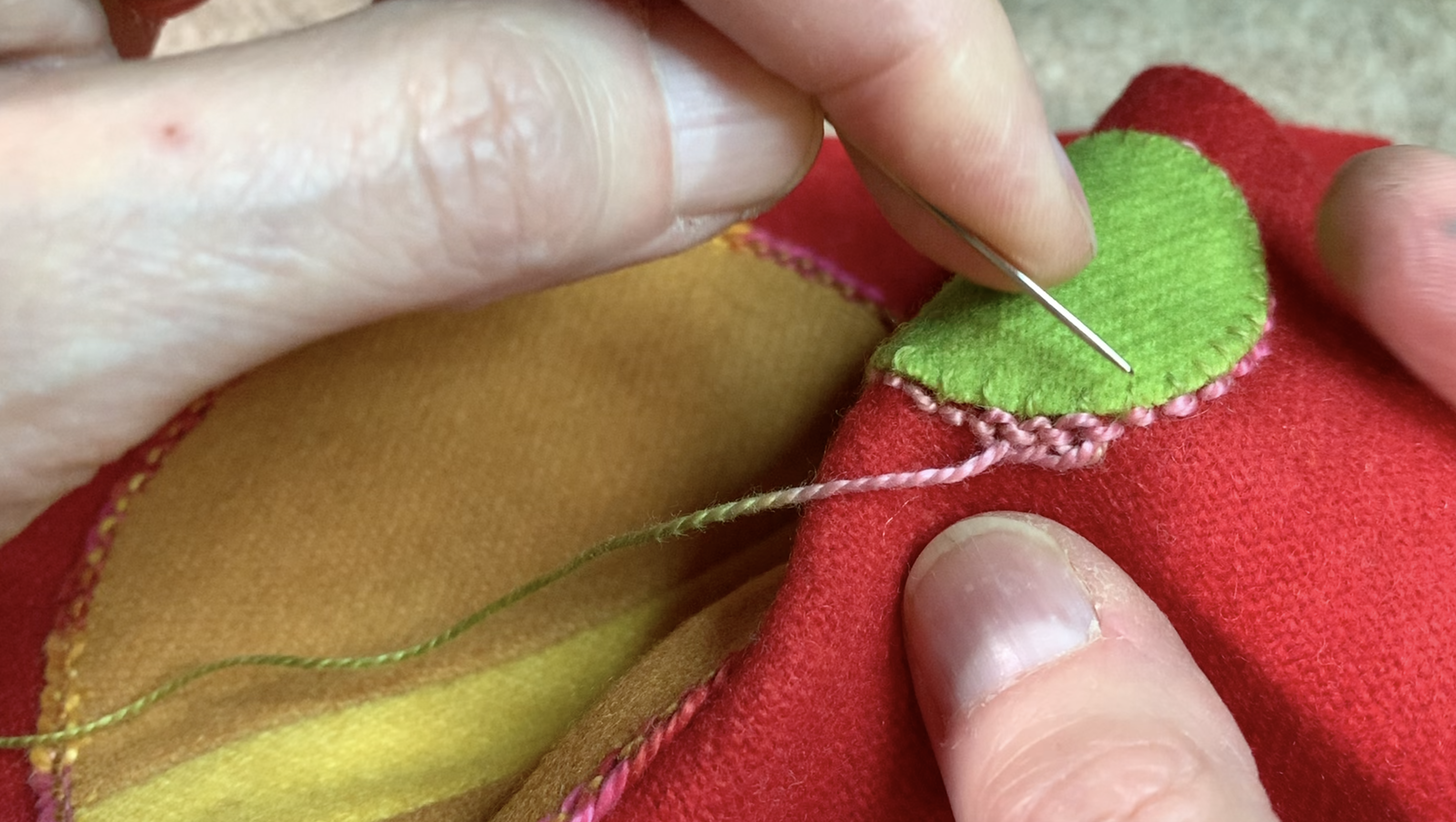 So yes, it's ALL relative.
So that's what I've been doing for the past week or so.
I now have three videos on my Channel: Ariane Zurcher – On the Other Hand. The first is how to needle turn appliqué left handed.
The second video is how to whipstitch
And the last one, uploaded Tuesday evening, is how to stitch the Pekinese Stitch.
All the videos are directed at left handed stitchers, because we left handers have to bush whack our way through most tutorials, figuring it out on our own. I have, in the past, come up with some very creative looking hand stitching that in no way resemble stitches in any embroidery book known to mankind. Yelp!
I also give tips on how to thread a needle, thimbles, which needles to use for which stitches, how to make a quilter's knot and, as time goes on, I'll discuss all kinds of other things as well. In my Pekinese Stitch Tutorial Merlin, our mischievous kitty, even makes an appearance, wreaking havoc with my attempts to stitch and teach! So watch and stitch along with me. Don't forget to give a thumbs up, and subscribe because I'll be posting at least once a week, and not just content for left handers, but for anyone who loves art, design, stitching and life! Hopefully there will be some laughter in there too. Laughter is good.