I've been thinking about relationships a lot. Perhaps that's because I'm coming up on my 20th wedding anniversary with this awesome man. Our relationship has seen its ups and downs, but we are committed to doing the hard work of showing up for each other no matter how painful and difficult that may be. As a result we have entered into, what I think of as, our golden years together. I love this man more today than those first few years when we met and decided to have children together. I am well aware of how fortunate I am, it helps that he is as committed as I am, and is also funny, smart, kind, thoughtful, complicated, a great dad, a great friend and all around amazing human being.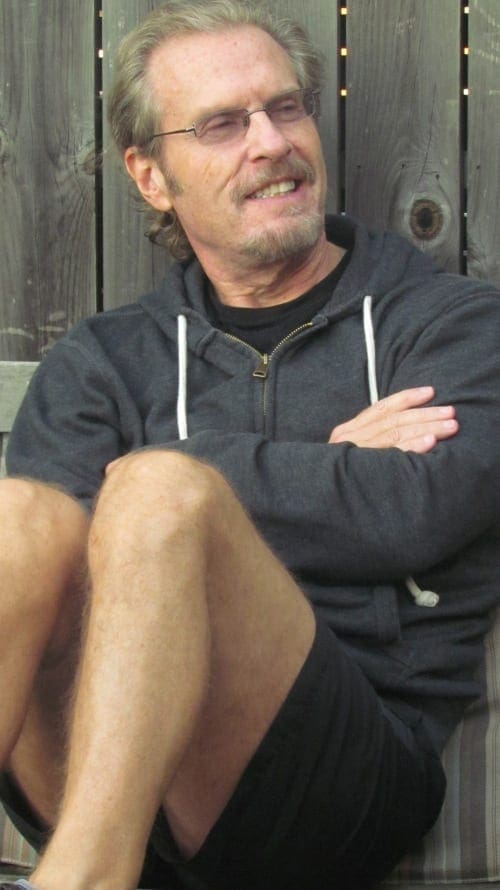 Or maybe I'm thinking about relationships because it's the holiday season when we typically fly to Colorado to visit my mother and sister, but because of the pandemic are unable to do so or maybe it's because this year has thrown a couple of relationships into stark relief. I have had to come to terms with the fact that a few were not what I thought and others that have only reaffirmed how wonderful they are. I'm grateful for the lessons I've learned from both.
I've mentioned before that my husband and I start the morning reading something, usually something philosophical or a meditation of some kind. This morning's reading began with a quote:
There are two equally dangerous extremes – to shut reason out, and to let nothing else in.
Blaise Pascal
When I'm stitching the magical moments come when things just flow from one idea to the next – easily, magically. But there are other moments when everything I stitch feels wrong. Color is often at issue. If my base color is one that I don't find particularly appealing, then everything I subsequently do can feel off simply because the base color isn't one that speaks to me. The trick is finding the magic even then.
As many of you who follow me on Youtube know, I've been struggling with my latest improvisational piece. It uses a flesh-colored hand dyed piece of linen as its base, and it's been problematic for me since I took that first stitch. Still, I'm determined to continue, if for no other reason than as an exercise in working through the myriad issues that are coming up for me. And what I'm learning is that if I'm committed to something, really committed, I am willing to have the difficult conversations, I'm willing to hang in there even when things get problematic, I'm willing to keep showing up. And when I do that, something magical always happens. (Of course if we're talking about two people then BOTH people have to be willing. It won't work if only one person is willing and the other isn't.)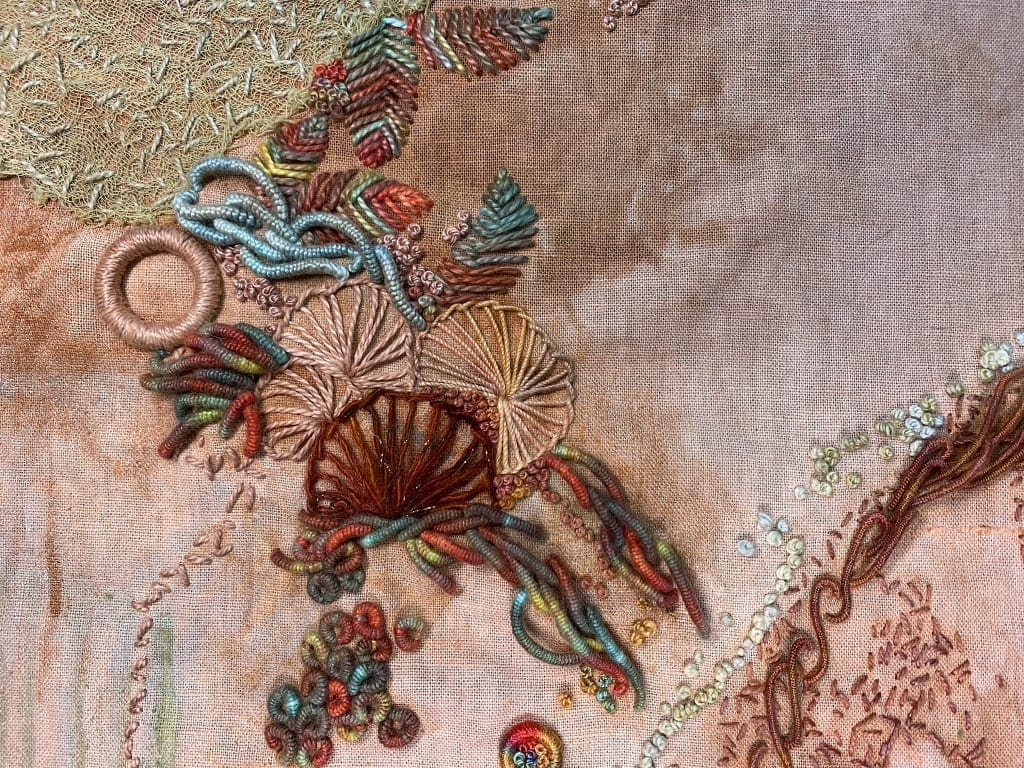 With the piece shown above, this is the magical moment that occurred a few days ago. I don't know that it's enough to shift this piece from an exercise, into something that I'm able to fully embrace, but I'm getting there and I'm going to keep showing up for it and see what happens!